Rachel [Raquel] Leviss Blames Lack Of "Self-Respect" And "Self-Worth" For Scandoval
I "should have respected the relationship that Ariana had with Tom."
Staff August 28, 2023 12:04pm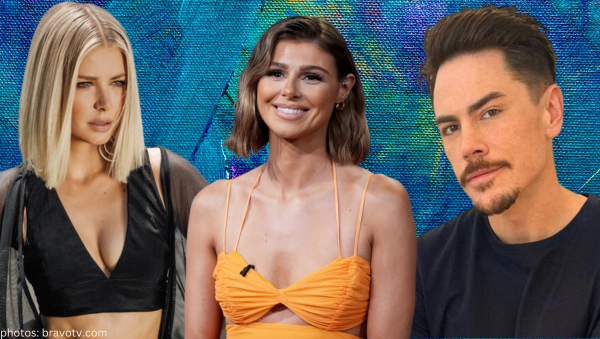 Former Vanderpump Rules star Rachel [formerly Raquel] Leviss posted a response to a content creator's video criticizing her months-long affair with her 'friend' Ariana Madix's then-life partner, Tom Sandoval.
@BravoTeaWithJaredB slammed Rachel for "looking real crazy" after her now-infamous appearance on the Just B With Bethenny Frankel podcast.
Rachel took to social media to respond to Jared's opinion.
"💯you're not wrong."
In a moment of reflection, Sandoval's mistress admitted, "I should have had more self respect than that and should have respected the relationship that Ariana had with Tom."
"No excuses… however, looking back, I see how I had low self-worth and Tom kept telling me he was actively breaking up with her 'amicably' for her 'mental health,' which I can now see was magical thinking."
The former beauty pageant contestant threw the blame on the karaoke enthusiast.
Sandoval "had a million and one reasons why they hadn't broken up yet and it was easier to stay in that fantasy then to face the fact that the social anxiety and isolation was not worth it."
The VanderVerse questioned Rachel's growth after her stint at Meadows Mental Health Treatment Center after her 3-part interview with the bitter former Real Housewife of New York.
The following statement shows potential growth from DJ James Kennedy's former fiancé.
"It was MY responsibility to remove myself from that situation… now I know better. ❤️"
View this post on Instagram
Do you think Rachel can rehab her image after Scandoval and her interview with Bethenny? Sound off below.
---