Christine Quinn Comments On Chrishell Stause's Relationship With Jason Oppenheim
"The timing is really convenient."
Ashley Hoover Baker August 22, 2021 8:02am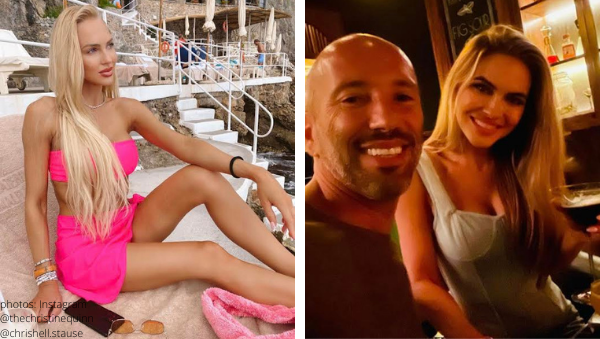 Not 'sold' on Chrishell Stause and Jason Oppenheim's relationship?
The new couple's Selling Sunset co-star/agent at The Oppenheim Group tattled to TMZ that sparks flew between the lovebirds as soon as the actress walked into her now-boyfriend's office.
Love at first sight:
"I think the second she walked into the office it was definitely love at first sight between them. I think there were sparks flying."
"We all saw it…the way he looked at her when she walked into the office, we were like 'Ok, ok.'"
The skeptics:
"The timings really convenient. You, know just in time for [filming] season 5" as well as the release of season 4.
Christine clarified that she does not think Chrishell and Jason's relationship is just a storyline, "the timing is just really convenient."
"I personally think there is a lot of favoritism involved. I haven't seen it personally with Chrishell, but I have seen it with Mary [Fitzgerald] so I know it does happen.
Never forget, Jason used to date real estate agent Chrishelle's colleague- who married model Romain Bonnet in the fall of 2019.
Jason's personal life/work-life history:
You may remember issues the ladies in the Oppenheim office had with their boss during season 2 after giving Mary precious listings over them.
Sure. Jason may be dating another one of his agents; however, Christine hasn't seen Chrishell get any special treatment since she began dating the boss.
Do you see Chrishell and Jason's relationship lasting? Drop your opinion off in the comments!
---