Scheana Shay And Crystal Kung Minkoff Reflect On Rude Cast Mates At BravoCon 2023
"Who do you think you are?"
Staff November 18, 2023 4:56pm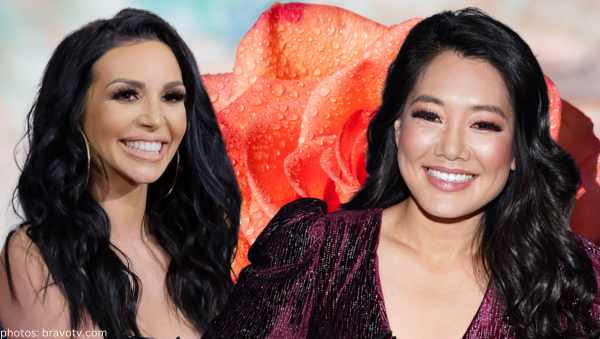 Scheana Shay and Crystal Kung Minkoff shared some of their Vanderpump Rules and Real Housewives of Beverly Hills cast mates treated people poorly over BravoCon 2023 weekend in Las Vegas.
During an episode of the former SURver's podcast, Scheananigans, Scheana and Crystal expressed how disappointed they were with certain members from their casts.
Scheana began, "There are people on both of our casts that are [rude]."
"I witnessed one person being so extremely rude that I went up to the person [the victim] and I apologized on [my cast mate's] behalf."
She continued, "I don't want this to be a reflection on all of us" so she said she was "so sorry" to the staff for her cast member's behavior and that "None of this is your fault."
"I was blown away" by how rude they were.
Sheana was also surprised that "Other people were supporting that behavior."
"I was just like, 'What is happening right now?!'"
The staff working the event was "doing the best they can."
Crystal added, "There's people on my cast that [were rude.] I was very surprised … and kind of not."
She was "disappointed" in her team, but knows she "can't control people."
"But, I also see people differently now" as a result of how they acted.
"Who do you think you are?" Crystal asked.
"People were so rude this weekend."
"Literally," agreed Scheana.
"That's one of the best and worst parts about events like this. You get to know people on other shows, you get to see people on your show differently at times."
She can understand "how some people are edited a certain way."
The Good As Gold Uber Eats Remix songstress explained how she's become friends with Bravolebrities from shows she's never seen at BravoCon.
Crystal added, "I met some amazing people this weekend so that's the best part."
"That's the good balance of dealing with the assholes. That was a bummer."
Crystal insinuated that fans had negative interactions with her cast mates as well. "They've come so far, they've spent so much money…"
View this post on Instagram
In case you missed it, sources alleged Southern Charm star, Shep Rose, and Real Housewives of New York alum, Luann de Lesseps, behaved inappropriately at BravoCon as well.
Who do you think we the rude cast members from the RHOBH and VPR casts? Drop names below.
---