Luann de Lesseps Allegedly Had Hissy Fit Over Breakfast Not Being Served In Restaurant At BravoCon
"She is just tearing people apart and going off on people."
Staff November 17, 2023 6:53pm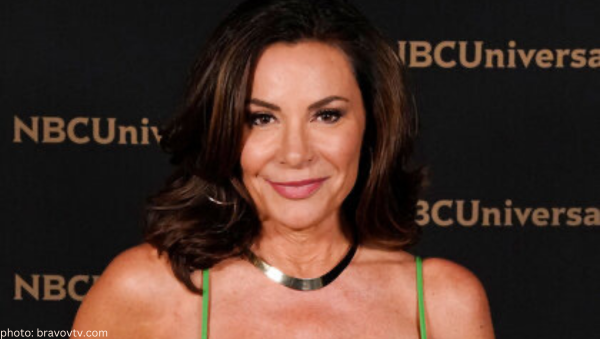 Be cool. Don't be all uncool, Countess!!!
Luann de Lesseps was called out for her inappropriate behavior in Las Vegas during BravoCon 2023.
The Real Housewives of New York alum allegedly berated staff members when breakfast wasn't served at one of the restaurants in her hotel.
During an episode of the Reasonably Shady podcast, Robyn Dixon disclosed a story she heard from her makeup artist.
Robyn recounted, "There is some lady in the lobby going off on people in the restaurant," according to her non-Bravoholic team member.
"She is PISSED because the restaurant is not open for breakfast."
The makeup artist continued, "She is just tearing people apart and going off on people," according to Robyn.
Although the makeup artist wasn't able to identify the culprit, she described the rude woman as a tall  brunette.
The first name that popped in Robyn's head was the RHONY Legacy star, but she wasn't positive.
That was until Robyn and her makeup artist ran into the Welcome to Crappy Lake starlet.
"We were walking through the hallways at the Forum and Luann comes walking past."
That's when the former Countess's identity was confirmed.
Gizelle Bryant jumped in to add that room service was 24 hours, "so you could have gone to your room to get some food, sweetie."
This alleged breakdown over breakfast comes courtesy of the author of the book, 'Class With the Countess: How To Live With Elegance And Flair.'
View this post on Instagram
The cabaret crooner isn't the only Bravolebrity being called out for their mistreatment to members of the service industry.
A "belligerent" Shep Rose from Southern Charm was kicked out of a Vegas casino during BravoCon 2023 and Real Housewives of Beverly Hills star, Sutton Stracke, who allegedly "speaks to service people worse than a dog."
Are you surprised by this anecdote about the Countess? Drop your opinion below.
---