RHOBH's Crystal Kung Minkoff Puts Racist Private Message On Blast
Trigger warning: The language used in the message is not only rooted in racism, but encourages self-harm.  
Ashley Hoover Baker July 15, 2021 3:37pm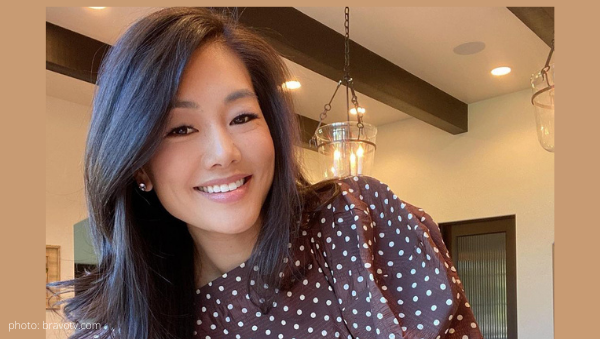 Real Housewives of Beverly Hills newbie, Crystal Kung Minkoff's tagline may be 'Hollywood is full of pretenders, and I slay them all,' but she assassinates online haters, too!
Crystal took a Facebook user to the library after receiving a vile private message.
Yes, it's that bad…
Trigger warning:
The language used in the following message is not only rooted in racism but encourages self-harm.
View this post on Instagram
Crystal's clap back:
The wife and mother of two took to Instagram to share a screenshot of the message- as well as her response to the online troll.
"What I can tell you 'Dashie Pants', is that my children are doing just fine. In fact, they are learning to speak out and stand up against racism. And they will certainly become allies for all races because God knows we need them more than ever based on your Facebook message."
Encouraging words:
Crystal was gracious in her social media post.
"I want to say thank you to everyone who has DM'd me. It's been hundreds. And I read them all. Your support lifts me up and reminds me to keep the conversation going. We will not be silenced. #StopAsianHate ♥️🙏"
Celebs show their support:
A-list actress, Lisa Ling, showed her solidarity writing, "Ugh, I'm so sorry honey. A sad, pathetic wretch."
Napoleon Dynamite's Haylie Duff added, "Whoa whoa girl. This is just unspeakable. 😢."
In addition to a slew of Bravoholics, another Bravolebrity POC spoke up for Crystal.
Real Housewives of New York's Eboni K. Williams wrote, "You are so loved Sis. These deranged bigots are just mad AF that their days of dominance are coming to an end… #ByeAshy👋🏾#ShoutOutToRHOA 🙏🏾❤️" in the comments of Crystal's post.
Want more Real Housewives in your life?
Check out the Pink Shade podcast for hilarious weekly Bravo Breakdowns and so much more!
What did you think of Crystal's clap back? Sound off in the comments!
---