Attorney Eboni K. Williams Makes History As First Black RHONY Star
"Can't wait to share a slice of life in this city that hasn't been seen before."
Ashley Hoover Baker October 8, 2020 11:18am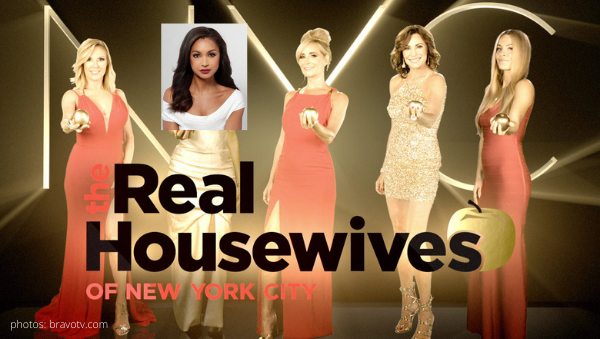 Attorney and tv host Eboni K. Williams makes history as first black Real Housewives of New York star for its 13th season.
Eboni made it Insta official by posting a screenshot of People's announcement with the caption, "Y'all, Bravo messed around and gave your girl an 🍎… Things just got EXTREMELY interesting."
Making history:
Eboni provided a statement to Page Six. "NYC is filled with successful and dynamic Black women. I'm excited to join this legendary franchise as the first Black housewife. Can't wait to share a slice of life in this city that hasn't been seen before. Anyone who's aware of my work knows I don't hold back," she said. "I'm going to keep it just as real here as I do everywhere else."
RHONY fans react:
DIVERSITY is what RHONY fans (and Leah McSweeney) were craving, and that's just what Bravo is serving up for RHONY season 13.
An Instagram user wrote, "Considering how diverse NY is, this should've happened years ago. 👏🏻👏🏻"
Hope she buries Ramona. https://t.co/hUXpCGzv1X

— Ξvan Ross Katz (@evanrosskatz) October 8, 2020
Eboni is one of the most stunning additions we've seen #RHONY

— HousewifeConnoisseur (@connoisseurhw) October 8, 2020
Eboni Williams will be the FIRST black RHONY! The fact that we still gotta say first black is insane but I'm happy its her.

— BLACKLIVESMATTER (@jadeambberr) October 8, 2020
Welcome aboard Eboni! Cant wait to see you get Ramona ALL the way together!! 🙌 🍎 #RHONY pic.twitter.com/ephlrG0cfN

— J C #WearAMask #Vote (@shychiguy) October 8, 2020
Honestly last season was horrendous with the exception of Leah Mcsweeney so I am looking forward to Eboni K. Williams joining the cast ❤💕 #RHONY … this cast needs a major shake up #Bravo https://t.co/6NX5kU0zHb

— Britney Bradshaw (@BravoTherapist) October 8, 2020
wow they finally got a Black RHONY! they desperately needed the melanin and youth that Eboni Williams is about to bring

— honey dip. (@alises_pieces) October 8, 2020
Eboni is the real deal! This is great news! I have been wanting her on The View for years! She deserves a spotlight after all she put up with at Fox News. I can already tell u she'll be a huge fan fave #RHONY

— Sharkeisha Banks (@CosmicSteeple) October 8, 2020
Are you excited for a new dynamic on RHONY? Drop your opinion off in the comments!
---