Kathy Hilton Calls Lisa Rinna Out For Notifying The Press Of Alleged 'Psychotic Break'
Rinna and Erika Jayne "are desperate for a storyline and they'll throw anyone under the bus."
Ashley Hoover Baker October 21, 2022 9:14am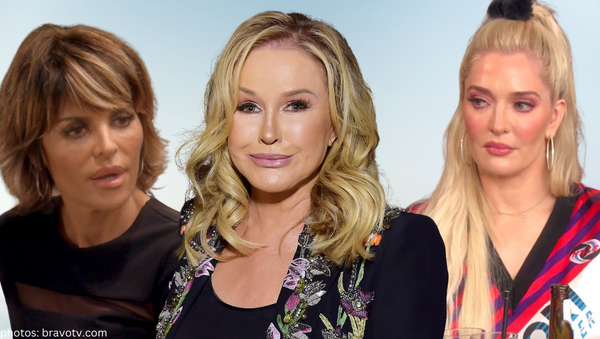 NOT Honky Dory:
TMZ camera caught up with Kathy Hilton to discuss her status with her sister/Real Housewives of Beverly Hills star, Kyle Richards.
Kathy would have liked "a little more support" from Kyle, considering Kathy knew her attempted take-down by Lisa Rinna and Erika Jayne Girardi was pre-meditated.
"I had people from the show telling me that this was a setup the whole time by these two girls."
But where's the lie?
Kathy hypothesized that if Rinna was truly concerned about her mental health, she would have called her "sister, husband, or production" – which is a fair point considering Rinna said the hotel mogul had a 'psychotic break.'
Instead, the former Days Of Our Lives actress "decides to call the media, the press, her little go-to people, and Erika! Why is she calling Erika in the middle of me scaring her so much," questioned Kathy.
Not holding back:
Kathy scoffed, Rinna and EJ "are desperate for a storyline and they'll throw anyone under the bus."
"I feel there are two bullies that intimidate a lot of the other girls. A couple speak up, but most of them are not being their authentic self when they are pushed up to the wall and afraid of what those two bullies … because they are capable of anything."
TMZ even got a comment out of Kathy's friend/'the morally corrupt' Faye Resnick.
See for yourself!

Kathy reiterated that she will not return to RHOBH if the cast was "the exact same."
Who would you rather return for season 13 of RHOBH, either Kathy or "the bullies?" Drop names below!
---