RHOP's Mia And Gordon Thornton Slam Peter Thomas For Acting Like They're Not Friends
Peter "certainly didn't know us when he asked to borrow $60,000 to pay his bills at Bar One."
Ashley Hoover Baker March 2, 2023 9:36am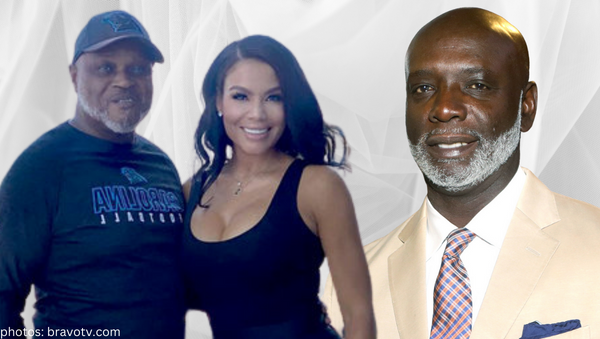 Real Housewives of Potomac's Mia Thornton took to her Instagram page to share a video of her husband, Gordon 'G' Thornton, calling out Peter Thomas for acting like they aren't close friends.
In what appeared to be a scripted soliloquy, Gordon recited, "It's interesting to me that who I thought was my friend, Peter Thomas, can say things like he doesn't know us like that."
"I wonder if he didn't know us like that the times he's been at our house eating our food, playing card games, associating with other family members and friends of ours," continued the RHOP husband.
"I guess he didn't know us like that when he held our baby girl and was the first man other than myself to hold our baby girl."
Mia's husband went on about shared "boat rides" and times they have "been to his restaurant supporting his business."
G went for the jugular when he stated Peter "certainly didn't know us when he asked to borrow $60,000 to pay his bills at Bar One."
The shade!
Gordon didn't stop there …
"I don't know why Peter says he doesn't know us like that – maybe that's his definition of not knowing us like that when he's attending our kids' parties," he continued before adding, "If that means not knowing someone, then I guess that's what Peter's meaning is."
Gordon explained that their recent feud in the press actually helped Peter's business, even though the restauranteur claimed the drama was negatively affecting his bottom line.
"Peter, I guess we don't know you like that."
Mia contributed the caption, 'Don't F with us Sir' to her post.
View this post on Instagram
Does this back-and-forth give anyone else Mariah Carey/Jennifer Lopez vibes?
Who do you believe, Mia and Gordon or Peter? Drop names in the comments.
---