Joe Gorga Didn't Attend Teresa Giudice And Louie Ruelas' Housewarming Party After "Heated Altercation"
"The drama got so intense that Joe refused to attend."
Ashley Hoover Baker June 19, 2022 10:35am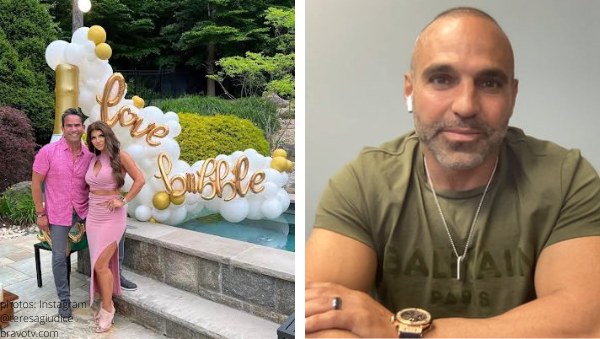 Is blood thicker than water?
Real Housewives of New Jersey's Teresa Giudice celebrated her 'love bubble' with her fiancé, Luis [Louie] Ruelas at the couple's housewarming party…that Tre's brother, Joe Gorga, didn't attend.
FYI, the party was filmed for RHONJ season 13.
View this post on Instagram
According to The Sun, Joe "snubbed" his invitation to his sister's soiree after getting into a 'heated altercation' with his future brother-in-law at a boy's night event.
"The drama got so intense that Joe refused to attend."
Family Feuds:
Even though Joe and Tre have a history of drama, their relationship recently hit a new low.
At the season 12 RHONJ reunion, Teresa called her brother a "b*tch boy, "prompting Joe to (temporarily) walk off the reunion set.
The mother of 4 did apologize, but it doesn't appear that things are any better for the siblings. She took to her Instagram page to issue a public apology to her little brother.
"
I am so sorry did not mean that at all there was so much going on during the taping that I lost myself. Love you tons
 XOXO."
As a human with a sibling, seeing this hurts. Pardon me, while I get all up in my feelings á la Gia Giudice…
Do you think Teresa and Joe will be able to repair their relationship? Sound off in the comments.
---