Joe Gorga Walks Out Of RHONJ Reunion Over Fight With Niece Gia Giudice
"I quit. It's not worth it."
Ashley Hoover Baker April 9, 2022 9:54am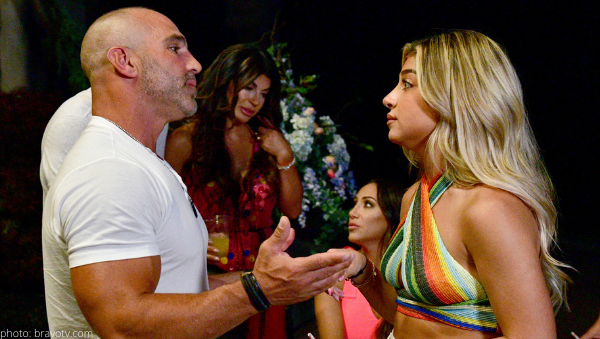 It's becoming more clear why Andy Cohen described the Real Housewives of New Jersey season 12 reunion as "upsetting."
Family feud:
According to reports from Page Six, the feud "over the family drama" between Teresa Giudice's brother, Joe Gorga, and 21-year-old dorter daughter Gia Giudice continued on the RHONJ reunion stage, though she was not in attendance.
The conversation regarding Joe Giudice got so heated, Joe Gorga announced, "I quit. It's not worth it. This is my family. I'm done!"
Tre to the rescue:
Apparently, Andy intervened requesting Teresa to get her brother to return.
Page Six's source detailed the interaction.
"Andy said to Tre, 'Go get your brother. We cannot have him quitting the show. Go get him.'"
"Teresa obliged and went to go speak with Joe offstage. It's unclear if that conversation was filmed; however, we're told he did not actually quit the show."
Since Bravo has yet to gift us Bravoholics a reunion trailer, we will have to settle with a sneak peek at the reunion looks in the meantime…
View this post on Instagram
Check out the Pink Shade podcast for weekly Bravo Breakdowns and so much more!
Are you on Team Gia or Team Joe? Sound off in the comments.
---