The Real Kids of NJ: Where Are They Now?
Lisa Evans June 30, 2019 8:52am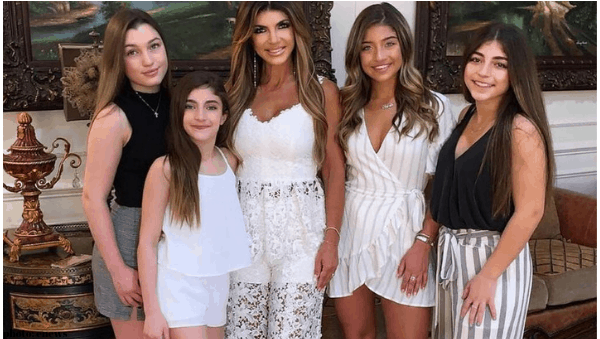 Throughout the years we have met some interesting cast members.  Some we loved and some not so much.  Some have remained and others have come and gone.  Through it all we have watched not only the women grow but their families as well.  So, wouldn't it be nice to catch up with the kids of your favorite Housewives?  This week I thought we'd peek into the lives of some of your favorites, past and present.
The Giudice Family.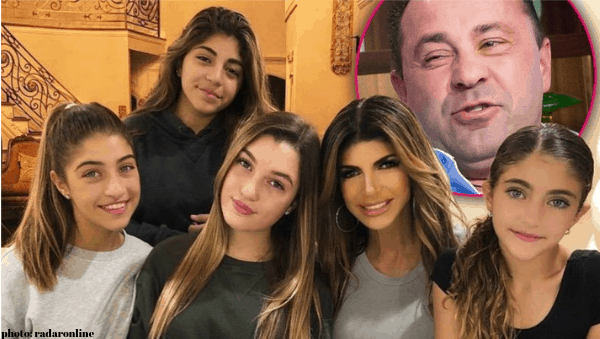 Teresa and Joe Giudice have provided us with so much commentary over the years.  And while we can fight all day long about the messiness of the Giudice family no one can say that they haven't watched the Giudice girls grow up right in front of us.  And it has been a journey and a half.
The Giudice girls have been through so much in their young lives.  Things that most of us couldn't even imagine having to handle.  And while Teresa Giudice and her they are awaiting to hear word on the status of their Dad Joe Giudice's deportation case they are continuing to live a semblance of their best life.
Oldest daughter, Gia recently graduated from high school and is heading to Rutgers University in the fall to begin her freshman year. I was certain that she would spread her wings and run far, far away from the chaos.  At the same time, we should have known that she wouldn't leave her family.  And one thing about Gia Giudice is that she is and will always be family oriented.
And here's a fun fact about Miss Gia.  She and Frankie Catania, Jr., son of Delores Catania went to her senior prom together.  Might we be getting a little love connection on the upcoming season?
Gabriella, my low-key favorite Giudice is heading to HS.  She's just so shy and introverted yet a quiet, understated beauty.  I can imagine that she is the daughter who processes the messiness that is her parents, internally.  Gabrielle loathes taking pictures and you rarely catch her on social media.  She may be young, but she has learned at a young age that not all fame is positive.
Milania, is by far the STAR of the family.  She loves the spotlight and is proud of it.  No shame in her game.  Milania is hoping to be a performer and recently released both a single and music video.  And I want this for you Milania because I imagine being the third of four girls is challenging, but I also want you to be a kid.  I'm torn here girl.
Little Audriana, who isn't so young anymore.  She is a stunner and the dancer of the family.  She lives to entertain, and I see her finding her way to the pageant scene eventually.  Don't @ me!
No matter what has gone on in that household the girls are being raised right.  They are strong, beautiful, intelligent and independent.  They've had to grow up a little too quickly for my liking, but these ladies have persevered.  Let's see what the summer brings for this family.
The Gorga Family.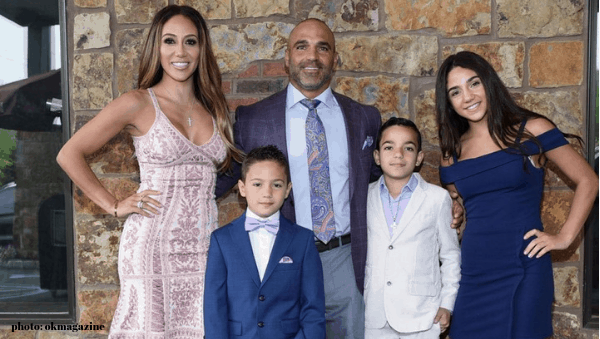 Melissa & Joe Gorga have three beautiful kids and their oldest Antonia is going to give her father a run for his money.  Antonia graduated alongside her cousin Gabriella and is also heading to high school in the fall.
And while we have also watched the Gorga kids grow up social media was not here for Antonia's graduation attire.
Honestly, let it go people.  Antonia has parents and those parents are making the decisions.  If she felt confident, comfortable and beautiful we can focus on her success.   Keep it moving!
Blast from the Past.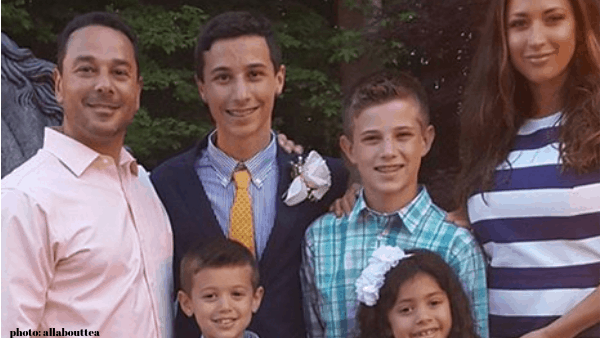 It's important to end with a little blast from the past.  You may not remember them, but Amber & Jim Marchese were one season wonders.  They didn't mix well with the cast and for some reason people have still not learned that less is more and to stop reporting on them.
The couple were in the news this week for allegedly cutting off their son James who is gay and refusing to pay his college tuition. Their son is out and proud of who he is, but Daddy isn't accepting.  As a result, people found it in their cold, dead hearts to support the go-fund me page that James created for himself.
Currently, there are two sides to this story.  I'm wondering what the third and most truthful story is.
And you're all going to hate me but as someone who will be paying back student loans for the rest of my life; I won't be donating.  Sorry you adult who wants to attend college.  It's going to be difficult and your father is an absolute jerk, but you are able bodied so sit down and start making a plan.  Welcome to adulthood where nothing ever goes as you quite expected it to.
Are the Giudice girls going to make it out on the good side?  Does the public have a right to comment on how parents allow their children to dress and am I being to harsh on young James? Let me know in the comments below!
---