Andy Cohen Exposes Melissa Gorga's Attempt To Control Narrative Of Jennifer Aydin BravoCon 2022 Feud
"I'm disengaging from your lobby fight." 
Ashley Hoover Baker May 16, 2023 12:19pm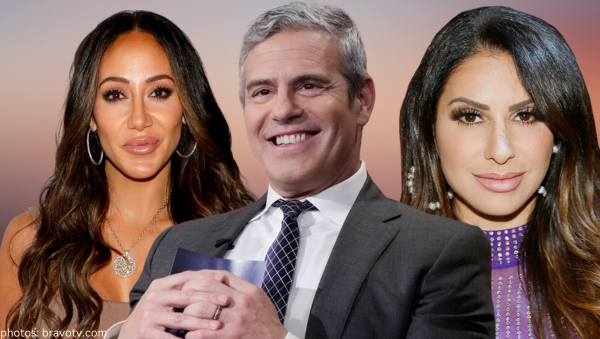 Andy Cohen called out Real Housewives of New Jersey's Melissa Gorga for trying to control the narrative of her and Joe Gorga's feud with Jennifer Aydin from BravoCon.
ICYMI, video footage shows Jennifer launching a drink across the crowded room at the Gorgas in October of 2022 which Andy described as "gross" behavior.
In the New York Times bestselling author's latest book, The Daddy Diaries: The Year I Grew Up, Andy alluded to how Melissa  attempted to get ahead of the altercation she and Joe had with the plastic surgeon's wife.
"Melissa sent what felt like a two-thousand-word text responding to me saying on ET that the drink-toss hotel lobby fight at BravoCon the other night was 'gross.'"
"I texted back, 'I'm disengaging from your lobby fight.'"
The father-of-two explained that Melissa's text storm inspired him to take an Ambien and go to bed.
"Daddy is Bravo-done."
Is anyone else getting major Ross and Rachel vibes from the lengthy AF text?!?!
Where do you stand on the Melissa / Jennifer feud? Sound off below.
---