RHOC Alumni Vicki Gunvalson Spoiled Her Daughter's Gender Reveal Announcement
Briana's husband, Ryan, dirty deleted an angry message about his MIL.
Ashley Hoover Baker September 7, 2021 1:52pm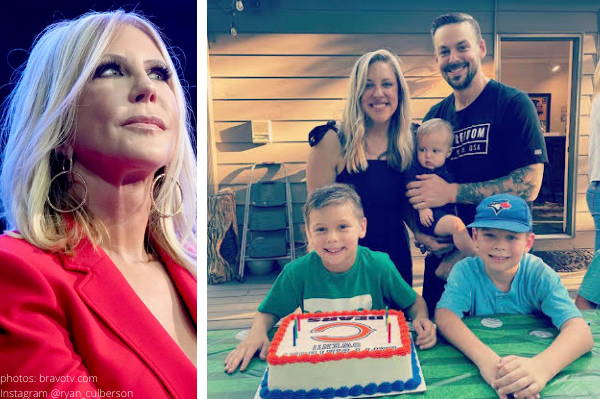 Before we Whoop It Up for former Real Housewives of Orange County's Vicki Gunvalson for expecting her first granddaughter, let's take a moment to reflect on how the OG of the OC ruined her daughter, Briana Culberson's big announcement.
The reaction to Vicki's messiness:
Briana's husband, Ryan Culberson, couldn't refrain from calling his mother-in-law out for spoiling his family's surprise via his Instagram Story.
"You ever get really good news and then find out your mother-in-law ruins it?"
"Well, that happened to me today. Oh yeah, we're having a girl."
The former marine finished off his shady message with "So thankful for @vickigunvalson."
Though Vicki deleted the spoiler she posted, Instagram's @the_bravo_chicks captured a screenshot that will last forever.
View this post on Instagram
It got even messier:
In a since-deleted vlog post, Ryan shared "It ain't smart to piss off the one that knows everything… and I know everything."
Bringing her mess to Peacock:
In case you missed it, Vicki is slated to star in the second edition of Real Housewives All-Stars alongside Real Housewives of New York alumni Dorinda Medley.
The tropical spin-off will appear on the Peacock app, not BravoTV.
Want to stay up-to-date on all things Real Housewives?
Check out the Pink Shade podcast for weekly Bravo Breakdowns and so much more!
Do you think Ryan will eventually spill Vicki's secrets? Sound off in the comments!
---