Vicki Gunvalson Explains Why Her Daughter Briana Won't Be on 'RHOC' Anymore
Vicki spills the beans about her daughter.
Genny Glassman July 24, 2018 4:12pm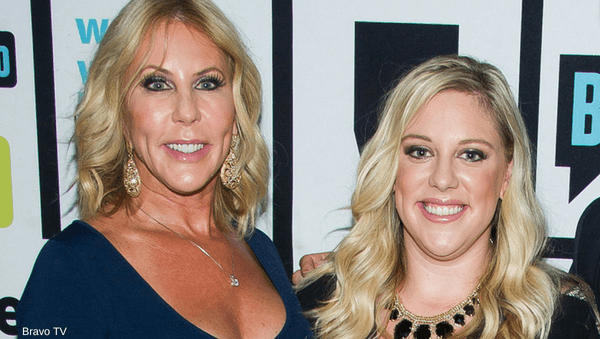 This will be a Real Housewives of Orange County first! For the first time in their 13 season history, Vicki Gunvalson's daughter Briana Culberson will not be making an appearance on the OG Bravo franchise. "She wanted to just have a break," Vicki admits.
According a report made by ET, Vicki told reporters that her daughter Briana won't be on the show because she recently made a move across country. "It broke my heart, but, I'm happy for Briana," the OG OC star said.
"She was really in a place in her life with Ryan, Ryan just retired disability Marine, they decided to move to North Carolina, where he's from, and build a life there," Vicki adds.
"This is my new normal now, flying cross-country," she explains.
The move could have also been medically motivated.  In April, Briana was hospitalized to receive cardiac ablation to destroy tissue around her heart that were giving her irregular heart rhythms and the working mom is a thyroid cancer survivor. A move to the considerably more low-key North Carolina is perhaps a good move for Briana to better take care of herself.
Not to mention that the break is really a chance to get away from all noise of being in the spotlight. Vicki  explains that for Briana, sometimes it was too tough for her to deal with the negative attention she was receiving. "The unfortunate part about putting your kids on camera and yourself is, the trolls come out, and the negative people come out, and the people that have their 'opinion,'" Vicki explains. [Briana's] like, 'I don't want to hear it anymore. I'm a good mother, a good wife. We have a good family. I don't want to hear any negativity,' and that happens."
"You know, people were trolling bad about Ryan or bad about her. It gets exhausting," the Bravo star adds.
Briana, we get it. It's hard to be a celebrity daughter sometimes!
Will you miss Briana on the new season of RHOC? Let us know in the comments!
---