VPR's Raquel Leviss Claims She Was "Physically Assaulted" In Her Apology Statement
Sandoval's paramour filed a restraining order against Scheana Shay.
Ashley Hoover Baker March 8, 2023 10:24am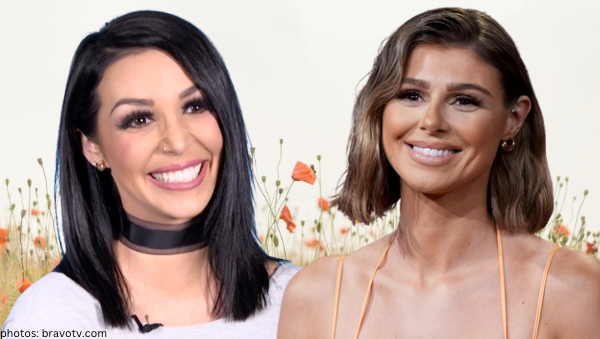 Vanderpump Rules villain, Raquel (Rachel) Leviss claims that she was 'physically assaulted' in the 'apology' statement she released via Entertainment Tonight.
The Bambi-eyed b!tch's emergency PR firm wrote (You'll never get me to believe she penned this on her own), "Although I chose to be on a reality show accepting the good and bad that comes with it, beyond my own actions, I have been physically assaulted, lost friendships, received death threats and hate emails in addition to having had my privacy invaded."
In case you missed it:
A source told Page Six just after news of Raquel's affair with Tom Sandoval broke, "Scheana and Raquel went out to drinks with friends" after filming Watch What Happens Live on 3/1/2023 with Andy Cohen.
"At one point in the night, Scheana lost Raquel and then found her outside of the bar on the phone with Ariana, who Scheana could hear was bawling."
Scheana asked Raquel what was going which prompted Raquel to come clean about the affair.
"A heated confrontation ensued following the revelation," the insider continued. "They went back to the hotel separately and haven't seen each other nor spoken since."
Can we define 'heated conversation?'
According to multiple Bravo blogs, VPR 'OG' Scheana Shay got handsy with the SURver.
The truth may rest between the lines of a Twitter exchange between VPR's Charli Burnett and Raquel's half-sister, Kate Couture-Moncure.
Charli wrote, "At the end of the day No one deserves to feel this gut punch. To say I'm disappointed would be an understatement."
Kate entered the chat by adding five little words that gave a lot of merit to the rumor of Scheana hitting Raquel. "Nor, punched in the face."
Legal docs:
Not convinced?
Check out the paperwork 'Rachel' completed to get a restraining order against Scheana.
View this post on Instagram
Looks like we will have to wait until 3/29/2023 at 8:30am to learn how the court will proceed.
Do you believe that Scheana assaulted Raquel? Do you think she'll be held responsible in a court of law? Sound off below.
---