Find Out Which Queer Eye Star Is Having A Baby
Tan France and his husband, Rob, are "over the moon" as they await the birth of their second child via surrogate.
Ashley Hoover Baker April 13, 2023 11:49am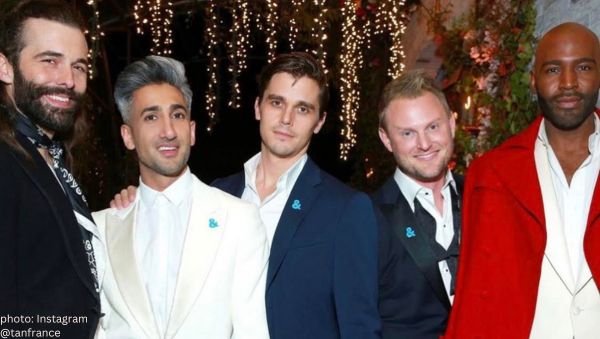 Queer Eye's fashion expert, Tan France, announced he and his husband, Rob France, are expecting their second child via surrogate.
The Fashionista gushed on his Instagram page that they were "over the moon" once they heard they were going to be parents again.
"It was the best feeling ever. I mean, it felt almost as shocking as the first time. I was overjoyed, in tears, I couldn't believe that it had finally happened again. It was just the most incredible feeling."
The Next In Fashion captioned the reel, "Hard to believe it was two years ago today we announced Ismail was on his way!"
"And today — we couldn't be prouder to share that he's going to be a big brother!
."
Tan continued, "We are so excited to grow our family with the help of our wonderful surrogate."
Among the reasons to celebrate the new addition to the family is to give Ismael a sibling close in age.
"We wanted him to have someone that will be his person that he's tethered to. I'm really close with my siblings and my husband is really close with his, so we wanted to create a family where [our child] would have more support other than just Rob and I."
Tan and Rob have a "wonderful" relationship with this surrogate who is an "incredible woman."
There's only one big difference between baby number 2's surrogate and Ismail's surrogate. "She's out of state, so we don't get to see her in real life as much, but we see her on FaceTime or Zoom."
"We text regularly, and so it's been great."
Although the couple knows the sex of their unborn baby, they chose to keep it private. "They also know what they'll name their little one — a name France already decided on more than a decade ago."
"I always knew these two names that I loved the most. And so thankfully, Rob loves them also," explained Tan. "We're on track to call our baby this name."
Without revealing his second child's due date, Tan teased, "We are due not so long from now."
View this post on Instagram
Send best wishes to Tan, Rob, and Ismail in the comments!
---