VPR's Peter Madrigal Gives Insight On 'Scandoval' Timeline
"I was used to cover up this illicit affair."
Ashley Hoover Baker March 30, 2023 11:30am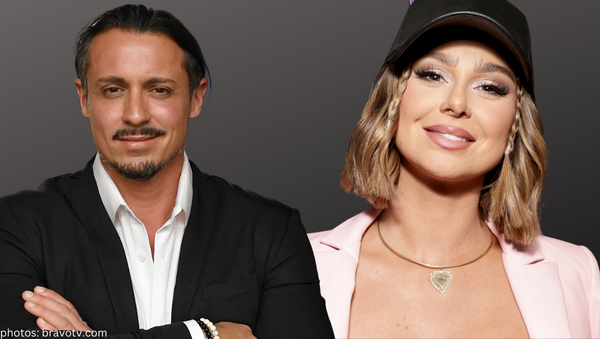 Vanderpump Rules's Peter Madrigal gave insight into the Scandoval timeline and his unintentional role in the cover-up of Tom Sandoval and Raquel Leviss's affair behind Ariana Madix's back.
Hollywood Life reported that Peter believes "Raquel and Tom were hooking up even before cameras started rolling on the current season."
He didn't stop there.
Peter called Raquel and Sandoval out on the Pay Attention Puh-Lease podcast for getting him involved in their mess in the first place. "I was used to cover up this illicit affair."
"They dragged me into the whole thing," continued the SUR manager. "I was used as a scapegoat."
Peter had some choice words regarding his former *fling,* which we learned was a decoy for her paramour with her friend's boyfriend of nine years.
"I don't know what kind of person would do something like this." Raquel is "a very manipulative person who kept everything very secret," he continued. "That's not someone I want to be associated with."
That's not the first time Peter has epically shaded the Bambi-eyed b!tch.
In response to Raquel referring to Peter as a "starter pony" on Watch What Happens Live earlier this month, Peter asked, "Who the hell are you to call me a starter pony," he questioned before stating, "You're a home wrecker."
Do you think Bravo made a mistake leaving Peter out of the reunion? Drop your opinion below.
---