RHONJ's Margaret Josephs Spills The Tea On Dolores Catania's Love Life
"Dolores is at a point in her life where she is ready to travel and have a real relationship where she is top priority."
Ashley Hoover Baker December 18, 2021 2:51pm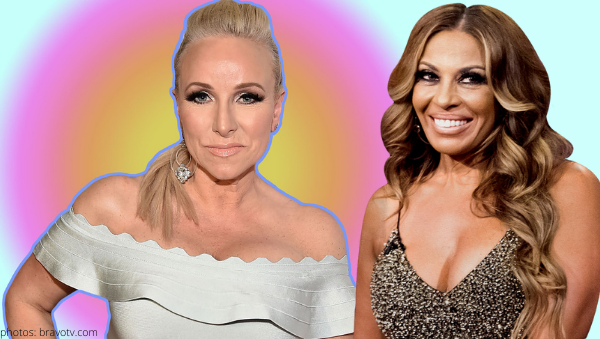 Real Housewives of New Jersey's Margaret Josephs joined S'More Date creator Adam Cohen Aslatei (ACA) on an episode of S'More Live on Instagram and spilled the tea on Dolores Catania's ex-boyfriend and her current relationship status.
The breakup:
When asked about Dolores' breakup with David Principe, Margaret explained that she was not surprised.
"I wasn't shocked about the breakup because I think they are moving in two different directions."
"I think that people are at different parts in their life. David is a great human. He's very close with her family. I think he is not interested in getting married. I think he is very busy being a doctor. I think his first love is medicine and I think Dolores is at a point in her life where she is ready to travel and have a real relationship where she is top priority."
Spilling Dolo's tea:
"I there is someone she possibly could be seeing," teased Margaret.
Watch for yourself!
Dolores has yet to comment on her new relationship.
Watch the full interview here:
Margaret also dishes on Teresa Giudice's fiancé and former RHONJ star, Danielle Staub.
View this post on Instagram
Gimme S'More:
Check out S'More Date on Instagram for weekly celebrity interviews.
Like the show Love Is Blind, S'More Date builds meaningful connections between people before they see one another. Download the S'More Date app.
Do you think there is a chance that Dolo and Frank Senior will get back together? Sound off in the comments!
---