RHONJ: Dolores Catania Donates Supplies To NJ's Healthcare Workers
Dolores and other entrepreneurs are giving back to their state's frontline workers.
Ashley Hoover Baker April 16, 2020 10:32am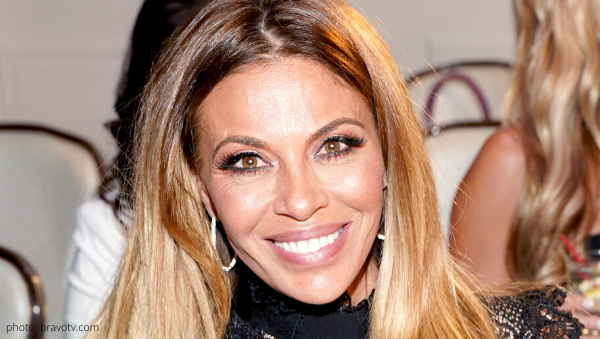 "Look 'loyalty' up in the dictionary and you'll find my face." – Dolores Catania
The Real Housewives of New Jersey star is living up to her former tagline to help her home state during the covid-19 crisis.
Dolores partnered with other entrepreneurs to donate food, shoes, and medical supplies to NJ's healthcare workers working the frontlines at St. Joseph's University Medical Center in Paterson, NJ.
This housewife has a passion for giving back to her community:
Dolores told Page Six, "When somebody DMs me or asks me about a donation, it's like Christmas for me," Frank Jr.'s mom continued, "I'm always so happy to point them in the right direction."
The RHONJ cast member "teamed up with Spartan Meal Preps to donate 100 meals, RX Water to donate 240 bottles, Dolce Aesthetics NY to donate 100 face masks and gloves, and Muvez footwear to donate 100 pairs of shoes that come with a practical feature for this climate."
"These sneakers, their soles come off, so when you walk into your house, they become slippers, so you're not bringing these germs into your house," explained Dolores. (What a clever idea! Way to go, Muvez footwear.)
Dolores put her own health at risk for the greater good:
"It made me nervous, but it doesn't stop me. It can't stop me." Dolores informed Page Six that "The hospital is very, very careful." She added that she follows the recommended guidelines of wearing a face mask.
This isn't the first time Dolores stepped up during the coronavirus disaster:
Earlier in April, Dolores and her do-gooder partners delivered $1,500 worth of groceries as well as a $600 cash donation to the non-profit Oasis-A Haven for Women & Kids.
Don't miss out!
Check out the On This Day Entertainment podcast to stay up-to-date with all things Real Housewives, reality tv and more. Here is the most recent episode.
Which other reality tv stars are going above and beyond to help their communities during this crisis? Drop names in the comments!
---