Love Is Blind's Jackie Bonds Attempts To Clarify The Timeline Of Her Relationships With Marshall Glaze And Josh Demas
The math isn't mathing...
Ashley Hoover Baker April 9, 2023 12:33pm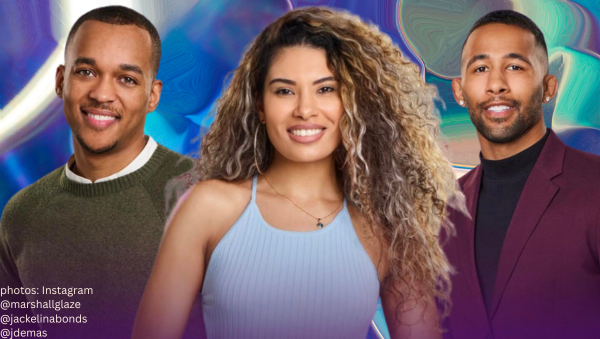 Season 4 Love Is Blind star, Jackie Bonds, took to Instagram to "speak the truth" regarding the timeline of her relationships with Marshall Glaze and Josh Demas.
Jackie's truth:
According to Jackie's post, production to chose to edit the chronology of breaking up with Marshall and her one-on-one with Josh.
"Marshall and I were broken up before I saw Josh at the coffee shop. I am wearing different clothes, my hair is styled different and at the end of the video I say 'I DON'T KNOW IF I AM GOING TO BE WITH JOSH.'"
"I am not sure what the reason is for playing the coffee shop date before the breakup but to restate, Marshall and I were broken up before Josh and I had our coffee shop date."
The math isn't mathing:
LiB4 fans were quick to call out the dental assistant for the inconsistency between what viewers saw on the show and her post.
"But she told Marshall that she had seen josh earlier that day when she was breaking up with him???"

"Pretty sure she could have gone on the date with Josh and come home and changed her clothes and put her hair up. 🤷‍♀️ Seems to me she is feeling the online backlash and trying to change the narrative. I will wait to hear what Marshall has to say."

"In the break up scene, she says that she just saw Josh and that he was confessing his love for her. This could have never well not been the coffee shop scene, but that means there was another time and that's pretty shady IMO"

"but in the scene with marshall she said 'i was just with josh'"

"this doesn't even make sense. how is it "days later" but the moment Marshall walks inside he says "how come you didn't make it to the dress fitting?" did he ask her that days later from when it happened?"
View this post on Instagram
Do you believe Jackie's timeline or do you think she's trying to save face? Drop your opinion below.
---