Deepti Vempati And Kyle Abrams Are 'Figuring It Out' After Their Failed Engagements
"Not a lot of people know that we had a really strong connection in the pods." 
Ashley Hoover Baker March 7, 2022 9:16am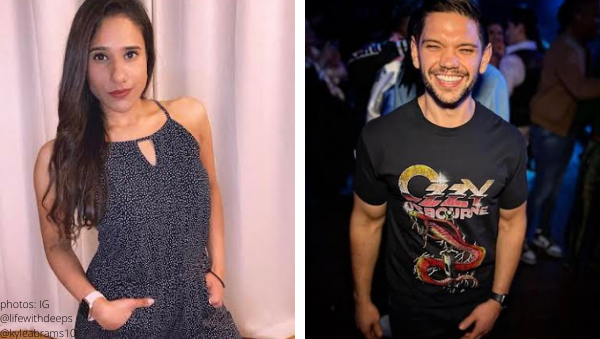 Life outside the pods:
The journey for Love Is Blind season two star Deepti Vempati has taken from the alter with Abhishek 'Shake' Chatterjee to a potential romantic relationship with Kyle Abrams.
In an interview with Elite Daily, Deeps divulged her current relationship status.
Though she is currently single and "focusing on myself," she sees a potential pairing with another Netflix pod-person.
"Kyle and I, we are figuring it out."
An established connection:
"Not a lot of people know that we had a really strong connection in the pods," which LiB viewers (unfortunately) didn't get to see.
"I was really struggling to pick between Shake and Kyle."
Deep detailed, "There's a lot on our plate right now," when referring to a possible future with Kyle.
"We'll see what happens."
ICYMI:
At the LiB2 reunion, Kyle admitted his "biggest regret" is "I should have asked Deepti to marry me."
"I love her so much, she's the best. And I wish I saw what was right in front of me."
Do you think Deeps and Kyle would make a compatible couple? Drop your opinion off in the comments!
---