Kris Jenner Concerned About Kylie Jenner's Spending
In addition to multiple homes and a private jet, Kylie spends $300K a month shopping.
Ashley Hoover Baker July 20, 2022 4:13pm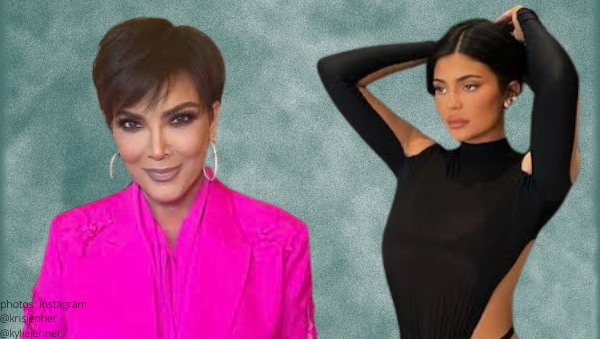 Momager Knows Best:
According to reports from the NY Post, Kris Jenner is concerned about her youngest daughter, Kylie Jenner's excessive spending habits.
"Kylie has been spending so much that, after she bought the jet, her mom had to step in and tell her to slow down," spilled a source.
The jet:
Earlier this week, Kylie bragged about her and her boyfriend, Travis Scott's extreme wealth asking whose private jet they wanted to take.
"You wanna take mine or yours?"
Page Six reported, "the self-described eco-crusader — who has given money to causes such as supporting victims of hurricanes and wildfires — was slammed for taking a 17-minute flight on her private jet for a 26-mile journey that would have taken 39 minutes by car."
To make a bad situation worse, "she even drove 30 minutes in the opposite direction to the Van Nuys airport just to board her plane."
Kylie's jet is estimated to cost as much as $72 million.
Keep in mind, the aircraft requires an additional $5 million a year for maintenance.
After she bought the jet, "Kris Jenner felt she had to step in to tell Kylie to slow down. She is worried her youngest is spending too much money, too fast," elaborated the source.
This wasn't the first time the Kylie Cosmetics founder was grilled for her lack of judgement when playing with her expensive toys…Never forget Kylie was criticized over her jet usage three years ago when she picked up her supermodel sister, Kendall Jenner, for dinner in a different Global Express jet.
Apparently, news of the klimate krisis hasn't kaught up to Kylie yet…
The shopping:
Kris has said Kylie spends an estimated $300,000 a month on clothes, for herself and her daughter Stormi.
The four-year-old fashionista has already grown accustomed to wearing designer clothes to school. The toddler is no stranger to Fendi, Burberry, and Gucci clothes…even sporting a $12,000 Hermes backpack on her first day of school.
"Kris is urging [Kylie] to be more responsible with her money, make wise investments. But Kylie is 24, she has her own brand, and she does what she wants," said the insider.
The homes:
Are you ready for this?!?!
Ky bought her home in Bel Air for $36.5 million.
The Hidden Hills home, which is super close to her mom and sisters Kim and Khloé Kardashian live, was purchased in September 2016 for $12 million.
"In April 2020 she purchased a nearby vacant plot in Hidden Hills for $15 million." Kylie allegedly wants to build an 18,000-square-foot mansion with a 12-car garage, a huge swimming pool, guest quarters and a gym.
There's the 15,350-square-foot Bel Air mega-mansion purchased for $36.5 million.
A seven-bedroom Beverly Hills home she bought with her baby daddy in 2018 for $13.45 million.
In 2019, Kylie purchased land (with plans to build another home) near her mom's desert home, at the  Madison Club in La Quinta, for $3.25 million.
The cars:
Kylie is the proud owner of…
a $3 million Bugatti Chiron
a $300,000 pink Rolls Royce
a $400,000 Lamborghini Aventador
a $320,000 white Rolls Royce Ghost
a $460,000 Rolls-Royce Phantom.
Are you Keeping Up?!?!
Kylie is also rumored to fork out $300,000 to $400,000 a month on private security.
I write this with $18 in my savings account…
If you had Kylie money, what would you spend it on? Sound off in the comments!
---