Kendall And Kylie Jenner Tease Lisa Rinna And Kathy Hilton Over RHOBH's Tequila Gate
"All love for Kathy and Lisa."
Ashley Hoover Baker December 13, 2022 6:50am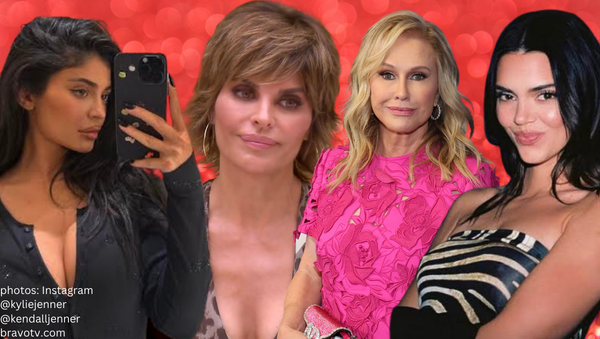 Kendall Jenner and Kylie Jenner took to TikTok to tease Lisa Rinna and Kathy Hilton over Real Housewives of Beverly Hills's infamous 'Tequilla-gate' saga.
When in Aspen:
The Jenner sisters poked fun at a storyline from the most recent season of RHOBH with the caption, "All love for Kathy and Lisa."
In the clip from the same bar the notorious Bravo scene was filmed, Kris and Caitlyn Jenner's kids labeled the 818 Tequila Kendall's Tequila while the Casa Del Sol Tequila is marked Kathy's Tequila.
ICYMI:
During the 12th season of RHOBH's cast took a trip to Colorado, the ladies found themselves at a local establishment that offered both 818 Tequila  – which is owned by Kendall and Casa Del Sol Tequila – which is owned by Kathy.
When presented her co-star's libation, the former Days of Our Lives actress opted for another 'friend's' spirit.
"I just want to try it because it's my friend Kendall Jenner's tequila."
In true Bravo TV fashion, Kathy became irate and stormed from the bar. This incident was the catalyst for the conflict between Rinna and Kathy, which, in turn, negatively affected Kathy's relationship with her sister, Kyle Richards.
See for yourself:
Would you like to see how the Kathy/Rinna/Kyle drama plays out, or are you ready for a new storyline? Sound off in the comments.
---