Bachelor In Paradise's Demi Burnett Details How Natasha Parker Saved Her Life
"Can you please make sure that I don't die?"
Ashley Hoover Baker July 2, 2022 8:18am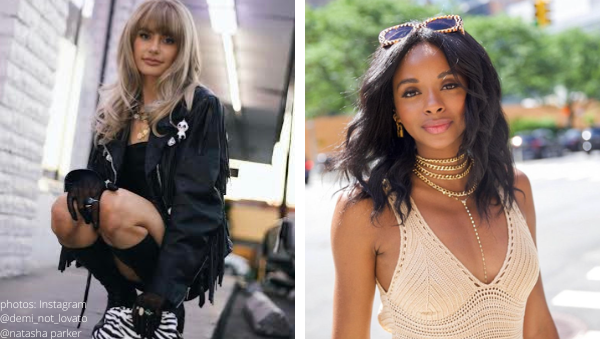 Demi Burnett detailed how her Bachelor In Paradise co-star, Natasha Parker, saved her life.
The season 23 suitress on The Bachelor took to her Instagram page to share her journey to sobriety.
Step one- Admit you have a problem:
"I woke up one morning and Natasha was laying in my bed next to me and I said 'Hey, Natasha. Gotta tell you something.'"
"I kind of have a massive drinking problem and I've been drinking today. Can you please make sure that I don't die because this is going to be really bad?"
After Natasha agreed to support Demi, she "immediately started yacking. [Natasha] called the ambulance. They came. They told me I'd be ok. They gave me Zofran. I stopped puking."
It didn't stop there:
"I wasn't ok because then I started having a seizure and Natasha saw me and she called the ambulance and got me to the hospital. Took care of everything."
"Talked to the people I had plans with and fixed it all. She was incredible."
"Natasha saved my life."
An angel on Earth:
Natasha "was supposed to leave and she decided to come back in and say bye to me one more time. She walked in the door and within one minute, I started seizing."
"Without Natasha here, I don't know if I would be here."
"I'm just so grateful for her. Like, she didn't just save my life, she continued to stay with me in the hospital and take care of me and make sure that I was ok."
(crying) "I will never ever forget that."
"Oh My God. Thank you, Natasha. Holy sh*t!"
View this post on Instagram
Natasha's response:
The Bachelor Nation beauty responded to Demi's IG post, "Demi I love you, so proud of you, so thankful God kept me with you during that time, you're meant to be here, so much more life to live & I know your story is helping people❤️❤️❤️."
Even BiP's bartender, Wells Adams, took to the comment section to celebrate Natasha. "We all need a Natasha. And we all should try to be a Natasha."
Couldn't have said it better myself…
PSA:
Demi shared some key advice to her followers who may suffer from alcoholism. "If you are trying to quit alcohol and you know you're pretty dependent on it, DO NOT just quit like I did. Go to the hospital. You need help quitting. You can die."
"The hospital had held me there for three days and provided me care to make sure I survived these withdrawals."
If you or someone you know suffers from alcohol abuse, call 1-800-662-HELP[4357].
---