Carl Radke And Lindsay Hubbard Hope To Incorporate Captain Lee Into Their Upcoming Nuptials
"We are still working out some of the logistics..."
Ashley Hoover Baker March 28, 2023 6:52am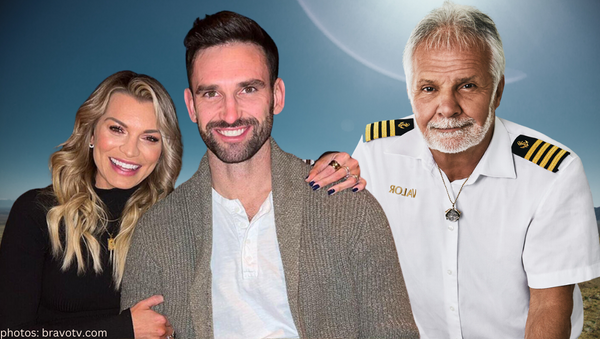 Carl Radke joined Below Deck's Captain Lee Rosbach on a special episode of Watch What Happens Live and dished on their unique relationship.
Carl explained his "very special bond" with the Bravosphere's 'boat daddy' to Bravo's daddy, Andy Cohen.
"We are part of a unique family of losing people we love to addiction and going through a very difficult time very publically." (Carl lost his brother to mental illness and addiction while Captain Lee lost his son to a drug overdose.)
Carl explained, "Captain Lee reached out to me which was unbelievable at that time and I'd heard about what he had been through. It's very difficult what we've had to experience, but in the Bravo family everyone cares for each other but him especially to reach out at such a tough moment was just unbelievable for me."
Andy asked Carl what lesson he most values from his friendship with Captain Lee.
"He talks a lot about boundaries and setting a standard. I think being a man and being respectful and responsible. I've had a lot of growing up to do – you guys have watched it all on tv – but he inspires me to be a better man and a better human being."
"I just love how he is as a man," continued Carl.
Bravoholics, brace yourselves …
Carl and his co-star/fiance Lindsay Hubbard hope to incorportate Captain Lee into their upcoming nuptials in Mexico.
"We are still working out some of the logistics, but we are going to have the conversation with Captain Lee" and officially ask him to officiate the ceremony.
Would you like to see Captain Lee officiate Carl and Lindsay's wedding? Sound off below.
---