Love Is Blind's Cameron Hamilton Wants People To Stop Asking Couples When They Are Going To Have A Baby
Did you hear that, Vanessa Lachey?!
Ashley Hoover Baker April 27, 2023 12:52pm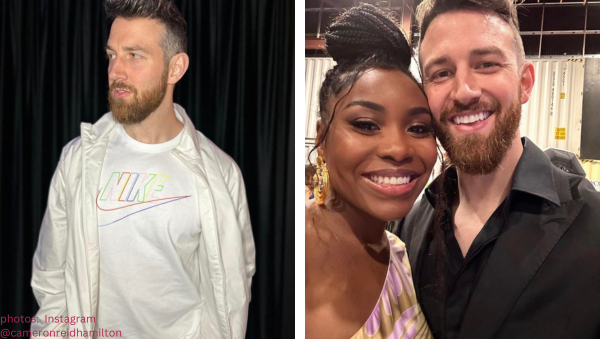 The star of Love Is Blind season one, Cameron Hamilton, is responding to the overwhelming amount of questions he gets about starting a family with his wife, Lauren Hamilton.
The hunky scientist took to his Instagram story to share a screenshot of a DM he received from a fan.
"When are you having a baby," they asked. "I watched you since Love Is Blind from the pods til date…Nothing…!"
This part broke my heart, considering Cam and Lauren have been open about wanting to conceive. "Don't disappoint us Cameron, we are rooting for you!"
Cameron also posted a vlog to his IG grid requesting the LiB community deter from asking couples about their potential journey to parenthood.
"Can we all agree that it is always inappropriate to ask couples when they're going to have a baby? You don't know what couples are going through at the end of the day."
"They may not be ready to have kids. They may be having difficulties conceiving. They may have other things going on in their lives that make it difficult to have a baby. So, you really have no idea what's going on in a couple's life. A lot of couples go through a lot of turmoil and suffering and they don't show that [on] the surface."
"This is not just for Lauren and I. This is for couples everywhere. It's inappropriate to ask them when they are going to have a baby. Just be happy for couples and appreciate them for who they are and that's it, y'all."
In true academic fashion, the brainiac restated his thesis statement before he concluded his call for action. "I wanna say, can we agree as a community that it is always inappropriate to ask a couple when they're going to have a baby. Hope you agree."
View this post on Instagram
Do you think Vanessa Lachey is self-aware enough to realize that she's part of the problem? Drop your opinion below.
---