Below Deck Med's Captain Sandy Yawn Survived A Heart Attack
She detailed how she felt 'odd' and knew she needed to go to the hospital.
Ashley Hoover Baker February 20, 2020 4:11pm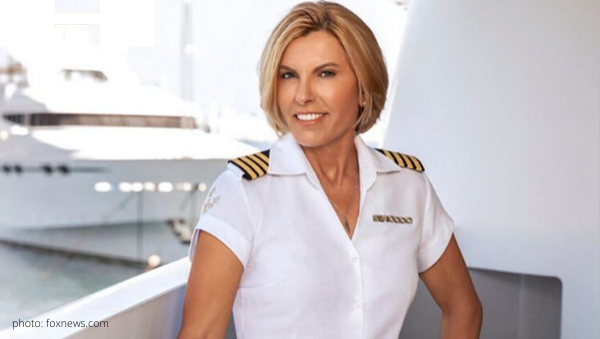 Below Deck Mediterranean's Captain Sandy Yawn survived a heart attack. She detailed how she felt 'odd' and knew she needed to go to the hospital. The Taste of Reality team is so thankful that Capt. Sandy is doing well after this scare.
PeopleTV's Reality Check, got an exclusive interview with the 54 year-old Below Deck Med star who revealed that she suffered a heart attack at Soul Cycle.
What did Captain Sandy do when she realized something was wrong?
Despite her clean bill of health, Sandy began to notice subtle symptoms, so she took it upon herself to see her way to a nearby hospital.
"I remember thinking I was going to clip off the bike so I don't fall, I didn't want to disrupt the class, and I certainly wasn't going to call 911 in the middle of Beverly Hills," explained the reality tv star. "So I decided to call an Uber, and then I called my sister — and I survived."
What were Captain Sandy's symptoms?
"I could not swallow," she detailed, "… I was watching my heart rate on my watch and it didn't go down, and I started to feel lightheaded. I didn't have any numbness, then when I got off my bike and walked outside, I started to feel the tingle in my left arm, exactly how described."
Captain Sandy provided insight into her health.
"My health is great and it was great. That's misleading to think that you have to be unhealthy to have a heart attack, that is not it. My veins are clean," she says. "… I didn't know I had high blood pressure, so as a result, I had what's called SCAD, which they don't have a lot of information on … I didn't have blockage, it was a tear."
After four days in the hospital, the Bravo star was cleared — no SoulCycle for 12 weeks, she says — and now she's using her experience in partnership with the American Heart Association to raise awareness for heart health.
"A lot's affected when you have a heart attack," explained Captain Sandy. "My career is solid, I passed a physical — in fact, I have a heart of a 20-year-old; I don't drink, I don't do drugs, it had nothing to do with that. It was high blood pressure that was unchecked, and also I'm sure my diet probably had a lot to do with it."
In case you'd like to see Captain Sandy tell her story, here ya go!
Did the news of Captain Sandy's health scare surprise you? I'm shook. Sound off in the comments!
---