Fans Of Bachelor Nation Are Fed Up: Rachel Lindsay Was The Only Black Lead In 40 Seasons
Fans call on ABC to diversify contestants amid Black Lives Matter protests.
Ashley Hoover Baker June 10, 2020 8:02am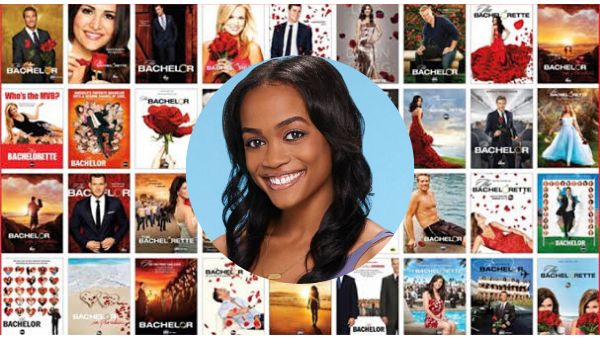 Fans of Bachelor Nation are fed up that Rachel Lindsay was the only black lead in 40 seasons of The Bachelor and The Bachelorette. Fans of the franchises call on ABC to diversify contestants amid Black Lives Matter protests.
History of the shows' leading roles:
In 18 years of the franchise, Rachel Lindsay was only one black lead and the only POC lead in history was Juan Pablo Galavis. Clearly, this is problematic.
According to the LA Times, "A dozen viewers of the show who met in a Facebook group launched an anti-racism campaign calling on ABC, which airs the show, and Warner Bros., which produces it, to diversify the franchise."
It's not just the shows' leading roles:
Show creator Mike Fleiss explains why contestants on the series are also predominantly white. "For whatever reason, [people of color] don't come forward" in the casting process.
Rachel Lindsay recommended ABC begins to hire "more diverse producers, refrain from 'creating problematic storylines' for people of color and find leads who have experience with interracial dating."
"It is a naive expectation to believe that leads will authentically start an interracial relationship for the first time on national television."
Yes, Queen. Well said!
What's next for the franchise?
"The newly launched campaign calls for the casting of a black bachelor for the show's next iteration. ('The Bachelorette,' which was set to begin filming in March but was put on pause due to the COVID-19 pandemic, will feature 39-year-old white hairstylist Clare Crawley.) But the petition — which had already amassed more than 20,000 signatures on Monday afternoon — is also pushing for more systemic change. Organizers believe the show needs to cast at least 35% BIPOC (Black, Indigenous and People of Color) every season, hire a diversity consultant and publicly apologize for enabling racism," according to reports from the LA Times.
Who founded this mission?
*edited to correct- Chloe Lantzer kick started the campaign, not Ria Ali*
Chloe Lantzer kick started the campaign. She pitched the idea of a campaign with other Bachelor Nation fans on Facebook Messenger. The group never met in person and no one had a professional background in public relations. Thanks to Zoom calls, they created "a press kit outlining their goals, created images ready for influencers to post on social media and did early outreach to former 'Bachelor' contestants."
Impressed by Chloe's pitch and everyone's passion and zeal, Ria Ali decided to help the mission. "We believe that the national conversation should be focused on black lives, but in this moment where diversity issues have been brought to the forefront, our support has to extend beyond a symbolic gesture or a single social media post."
"'The Bachelor' is something in our daily lives that we spend time with and enjoy, and we feel we have to make that place as diverse, inclusive and reflective of the principles of anti-racism that we are marching for and donating to."
The goal of the anti-racism campaign:
Here's how you can help!
---