Former Very Cavallari Star Hangs Out With Kristin Cavallari's Ex Jay Cutler
Do you think Jay and Shannon Ford are really friends, or was this a straight diss directed at KCav?
Ashley Hoover Baker December 1, 2020 8:43am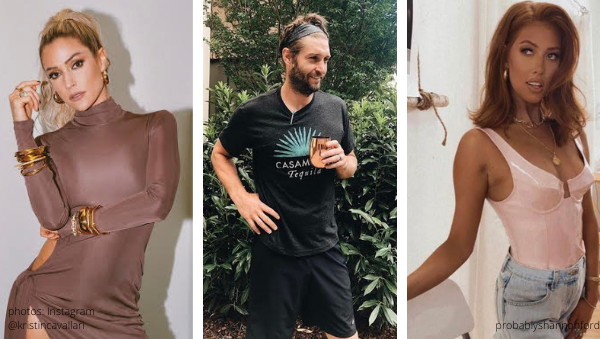 The rest is still unwritten…
At least for The Hills' alum, Kristin Cavallari.
Sure, the beauty may have fired Shannon Ford from her Uncommon James jewelry company during season 2 of E's Very Cavallari, but that doesn't mean she's gone for good.
Shady Jay:
Kristin's ex, Jay Cutler, got drinks his friend Mark "Chuy" Block and as well as Shannon over the weekend.
View this post on Instagram
The post:
Jay captioned his IG post, "Oysters and wine "as the terminated social media staffer said "cheers" in the clip. The trio were tagged at 167 Raw restaurant in Charleston, South Carolina. No one in the short clip seemed to be socially distancing nor wearing masks.
In case you forgot:
Shannon's career at Uncommon James ended after Kristin had a sit-down with Shannon. "This conversation is long overdue. I know that you know I've been extremely frustrated and things have not been good. I want you to know that you are single-handedly costing my company money."
The mother of three continued, "I've made so many excuses for you for a year and a half. I've defended you. And lately, I'm asking myself, 'Why?' I have to let you go."
Very Cavallari was cancelled after Kristin and Jay split.
Do you think Jay and Shannon are really friends, or was this a straight diss directed at KCav? Sound off in the comments!
---