The Real World's Trishelle Cannatella Hooked Up With Leonardo DiCaprio
Andy Cohen responded, "Yes! Good for you," after the revelation.
Ashley Hoover Baker April 9, 2021 1:43pm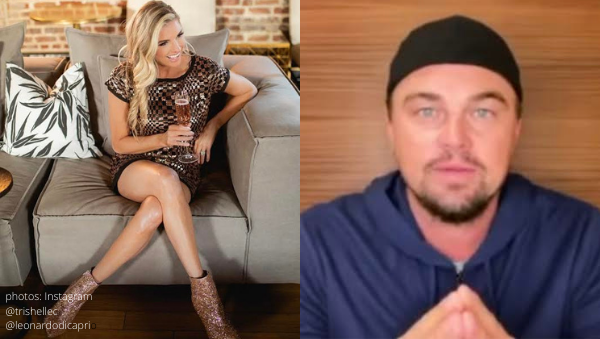 This is the true story of seven two strangers…
The Real World: Las Vegas alumni, Trishelle Cannatella, took a break from eating avocados to make an appearance on Watch What Happens Live! leaving the audience shooketh after putting a long-time rumor to rest.
The rumor:
The current contestant on The Challenge: All Stars giggled after a virtual audience member asked about her alleged hookup with Leonardo DiCaprio.
The 41-year-old's response?  "Let's just save that for the drinking game," before taking a sip from her wine glass.
Watch for yourself:
View this post on Instagram
It didn't end there:
WWHL's host Andy Cohen, along with Summer House's Carl Radke, gave Trishelle a (well deserved) round of applause after she dropped her revelation before saying, "Yes! Good for you."
Trishelle clapped back, "Good for him!"
"And good for him," corrected Andy before adding, "Yeah! No, but you got him when he was super hot, I think, too."
In true Trishelle form, she had the last word with "Same for him with me."
Well, there you have it.
Want to stay up-to-date with all your favorite MTV reality shows?
Check out the Spill It Sister podcast for news, gossip, and hilarious recaps! Here is Ally and Leah's most recent episode.
Do you know of any other reality stars that hooked up with a Hollywood A-lister? Drop names in the comments!
---