Tom Schwartz "Fell Apart" After Scandoval But Gained Confidence Filming 'Stars On Mars'
"It was therapeutic up there in a way."
Staff June 28, 2023 9:00am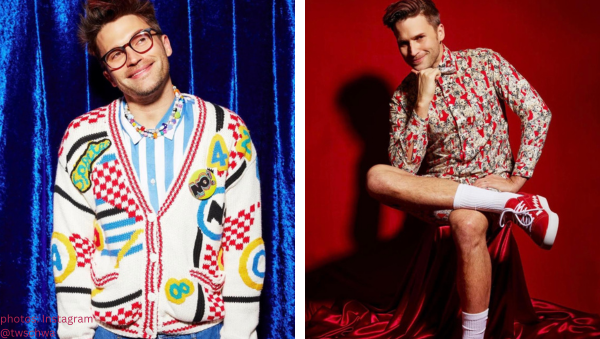 Vanderpump Rules star, Tom Schwartz, used his time 'on Mars' to help find clarity in his life on Earth post-Scandoval … Schwartz's former BFF/current business partner, Tom Sandoval, cheating on his life partner, Ariana Madix, with her 'close friend,' Raquel Leviss.
The Stars On Mars competitor told US Weekly how he's "floundered" the last few years between opening another restaurant and getting a divorce from VPR's Katie Maloney.
"I guess the past few years I floundered a little bit and I kind of feel like I fell apart, but I don't know … coming up here gave me a fresh perspective on everything. I was stuck in my own little sad story, wallowing a little bit the last year. It snapped me out of it. I feel like I'm myself again."
The TomTom and Schwartz & Sandy's co-owner continued describing his experience simulating life on Mars.
"It gave me the overview effect. It's like when astronauts go up and they look back on Earth and there's a cognitive shift. It reset my mind and I accomplished that up there."
Tom is taking his lessons from Stars On Mars and incorporating them into his day-to-day life as an Earthling. "I feel like Tom 5.0. I feel a little bit more ready to take on whatever life throws at me."
He continued, "I haven't necessarily been proud of how I respond to adversity in the past year."
"I just feel a little more confident. It was therapeutic up there in a way."
Do you think we will see an evolved Tom Schwartz in season 11 of Pump Rules? Drop your prediction below.
---