Lala Kent Believes VPR's Raquel Leviss "Can Come Back From" Scandoval Affair
"If she were to come into the mix again, I wouldn't ice her out."
Ashley Hoover Baker June 9, 2023 8:00am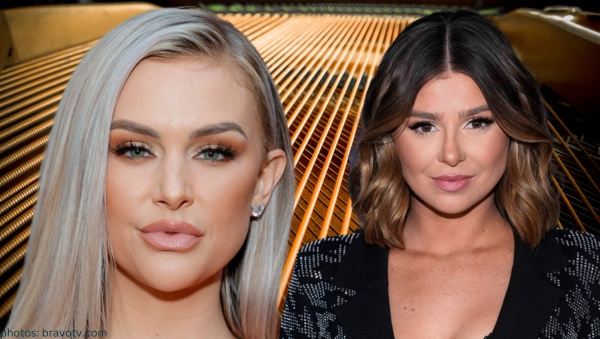 Outspoken Vanderpump Rules star, Lala Kent, had a change of heart towards Raquel Leviss after watching her tell-all after part three of the VPR10 reunion.
"After I left I felt dirty," began the former SUR hostess to a TMZ reporter who caught her in the airport. "After watching last night when she finally had the breakdown, just as a human …"
Lala continued, "For me, it's a reality tv show, I feel like we're all kind of playing the same game. When I watched that I was like, we may be dealing with someone who shouldn't be on this type of platform."
The Give Them Lala founder acknowledged the toll filming reality tv can take on a person's mental health, but she didn't let the former beauty pageant contestant off the hook. "Yeah, it can be rough. You have to know that when you're on a show like this and make bad decisions, these are the things that happen."
In true Lala form, she came with receipts.
"Especially when you're throwing daggers at people when you're doing something like that, you're going to get smoke" she added in reference to being called a "mistress bimbo" by the woman sleeping with her best friend's life partner.
Regarding the tell-all that Raquel did without Sandoval's coaching, "I did sit there and go, 'Oh, shit. She needs some real help and I hope that she got it."
While unsure of Raquel's future on the show, Lala noted she was open to filming with her again. "If it makes sense, since we were never really friends. If she were to come into the mix again, I wouldn't ice her out."
"I don't know [if we'll come for Raquel next season.] I feel like time has passed;" however, "I can't answer that for her. I think she needs to isolate and really reflect on what she wants out of life."
"At the end of the day, yes, it was not a great thing … but you can come back from this."
"I want to her do what's best for her – whether it's on the show or not on the show."
Lala really showed her soft side when she added, "I was feeling all sorts of things last night. Only she can make the call."
"I don't know that I would help her. I don't think my credentials would … she needs someone with a PHD, not Lala Kent from Utah."
Do you think the other VPR cast members had a change of heart towards Raquel after her tell-all? Drop your prediction below.
---