Tiger King's 'Hot Nanny' Masha Diduk Arrested After Stealing A $5K Candleabra From Vegas Nightclub
"[Masha] was seen leaving the casino, wearing [the candelabra] on her forearm like an accessory."
Ashley Hoover Baker January 10, 2022 7:25am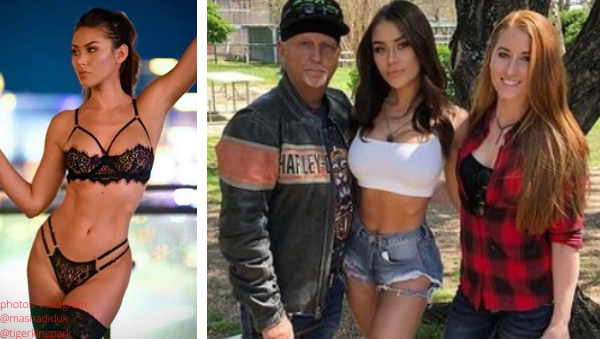 This was NOT on my 2022 bingo card…
Masha Diduk, Jeff Lowe's 'hot nanny' from Netflix's Tiger King, was arrested in Las Vegas for stealing a $5,000 candelabra.
Sticky fingers:
TMZ obtained a police report stating, "back in July, security at the Wynn hotel in Vegas watched surveillance footage showing a woman pilfering a candelabra from a private dining room in a club on the property. Moments later she was seen leaving the casino, wearing it on her forearm like an accessory."
Case closed:
After some super-sleuthing, security was able to identify Masha by tracking the name used at the valet, as well as her car's license plate.
Combine that with evidence Masha herself provided on her social media, the Lowe family's nanny was later detained by Wynn security and arrested for grand larceny. 
Do you think Masha's criminal record will affect her modeling career? Sound off in the comments!
---