Tamra Judge Slams Haters For Saying She Used Ozempic
"I personally wouldn't use it for weight loss."
Staff October 10, 2023 10:42am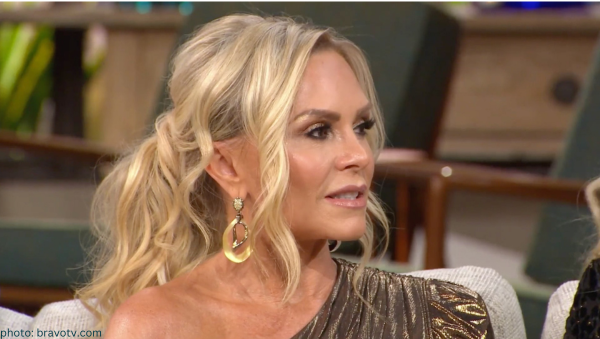 Returning Real Housewives of Orange County star, Tamra Judge clapped back at haters who alleged she was using the weight loss drug Ozempic.
"These comments are disgusting," began the former co-owner of CUT Fitness.
"I've suffered from intestinal problems for years. I've had multiple surgeries in the past 12 years."
Tamra reminded her neighsayers of that they've already mocked her because of her tummy issues.
"Remember when you all made fun of me for not having a belly button? That was due to emergency life saving surgery. Part of my intestines were being strangled."
The mom of four added, "My grandmother died of intestinal problems."
When accused of using Ozempic, Tamra wrote "I've never been on Ozempic and I personally wouldn't use it for weight loss."
ICYMI, the on-again RHOC star isn't the only Real Houswife to be accused of using the controversial weight loss drug.
Real Housewives of Beverly Hills star Kyle Richards credits her extreme weight loss to abstaining from alcohol and increasing her workout regimen while Erika Jayne maintains she lost a dramatic amount of weight thanks to menopause.
Both RHOBH personalities are adamant they've never used Ozempic.
Real Housewives of New Jersey's Dolores Catania, on the other hand, thanked the weight-loss shots for her slim figure. "I wasn't going to come to the reunion looking any bigger than anyone else."
Also, Real Housewives of Orange County's Emily Simpson admitted she used Ozempic to kick-start her 40 pound weight loss. "There's a lot of people out there that aren't open about it."
Drop your thoughts about Tamra's rebuttal in the comment section.
---