Southern Charm's Thomas Ravenel Gets Full Custody Of Children Shared With Kathryn Dennis
Kathryn is allowed supervised weekend visits.
Ashley Hoover Baker March 9, 2021 2:50pm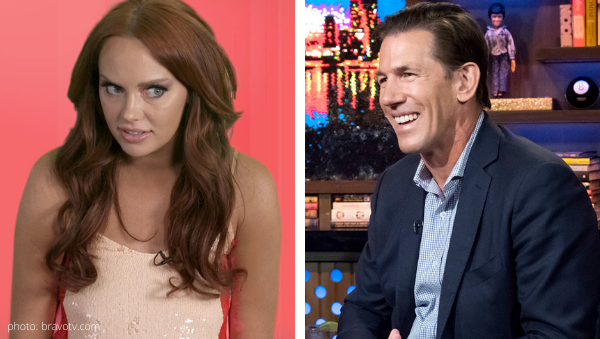 Southern Charm's Kathryn Dennis officially lost custody of her children, six-year-old Kensie and four-year-old Saint to their father, Thomas Ravenel–  who pled guilty to third-degree assault and battery in connection with an attack on his kids' former nanny.
Yes, Thomas Ravenel was awarded custody of their two kids, according to People. Makes you wonder what Kathryn did. (In case you need a reminder of Kathryn's substance abuse journey.)
Thomas' attorney confirmed in a statement that Kathryn would be allowed supervised visits on weekends.
"I can confirm the information released last week that Ms. Dennis currently has weekend, daytime supervised visitation with the parties' minor children and that Mr. Ravenel plans to relocate with the children to Aiken, South Carolina this summer."
A Mecca for Polo, Aiken,SC is home to 70 polo fields. You can't throw a dead cat in this town without hitting three polo players. pic.twitter.com/Q5V3TrU9xq

— Thomas Ravenel (@Thomasravenel) October 7, 2020
Thomas became a father for the third time with his second baby mama in 2020. If you filed that away in your 'trauma box' yet want a refresher, I feel you. Here ya go!
Page Six reported, "The reason for the change in custody is unknown, as the documents remain sealed."
What do you think happened to get Kathryn's joint custody revoked? Drop your predictions in the comments!
---