Former Southern Charm Star Paid Off His Sexual Assault Crime
Thomas Ravenel reached a $125,000 settlement involving the sexual assault lawsuit against him.
Ashley Hoover Baker October 9, 2019 7:56am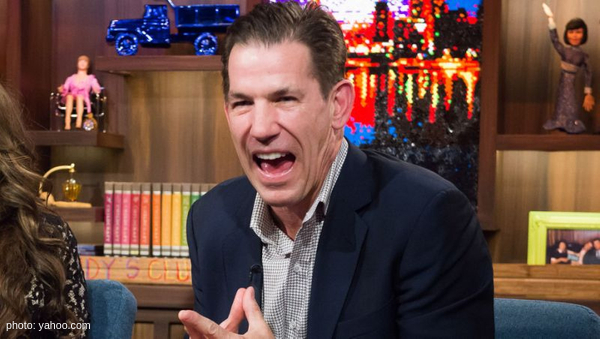 Disgraced Southern Charm star, Thomas Ravenel, paid $125,000 to end his ex nanny, Dawn Ledwell's sexual assault lawsuit against him. A confidential deal was made between the former reality tv stars in July, according to The Blast.
Court documents reveal that Dawn "will not accept any monetary payment personally from Defendant Ravenel." Instead, "Ravenel will make a payment and donation to the 501 (c) non-profit organization People Against Rape in the name of Plaintiff Dawn Ledwell of the total sum of $80,000." Thomas also agreed to fork out $45,000 to cover Dawn's legal bills if Dawn would drop the civil lawsuit against her former employer.
Dawn may have settled her issue with Kathryn Dennis' baby daddy, but she wants to hold the Bravo television network accountable – claiming they should be partly liable for damages.  She believes Bravo failed to provide adequate security to her and others who appeared on Southern Charm.
Dawn claimed the producers created and encouraged plot lines that focused on "alcohol, sex and the concept that 'that male cast members, including Defendant Ravenel, suffer from Peter Pan Syndrome and they are the Lost Boys and Charleston is their Neverland." The lawsuit reveals that Dawn claimed to have told Bravo about the alleged assault and they failed to investigate her accusations.
Bravo's response?
They fired back demanding to be let out of the lawsuit brought by Dawn, saying she signed away rights when she appeared on Bravo's hit reality show. The producers referred back to two releases that Dawn signed to appear on Southern Charm as an unpaid, voluntary participant. Bravo claims she even signed one of the releases after the alleged assault by T. Rav.
Producers asked for the entire case dismissed as a result. Dawn has agreed to dismiss all claims against Thomas, but is continuing with her suit against Bravo.
Rape culture has historically been a huge problem in our society, and sadly – not much has changed. I recently re-watched the 1970's film, Saturday Night Fever, and was highly disturbed with how men treated the women in the movie. I broke down the film and discussed rape culture in America on the On This Day Entertainment Podcast episode called You Can't Handle The Truth About Saturday Night Fever. There is a link below if you'd like to listen. *Trigger warning- the content is disturbing, much like the accusations against Thomas Ravenel and Bravo.*
Do you think Thomas is getting off the hook too easily? Drop your opinions in the comments!
---