Shahs Of Sunset: Mercedes 'MJ' Javid Dishes The Dirt On Friendship Status With Reza Farahan
MJ calls Reza's apology tour, "ridiculous."
Ashley Hoover Baker February 17, 2020 12:36pm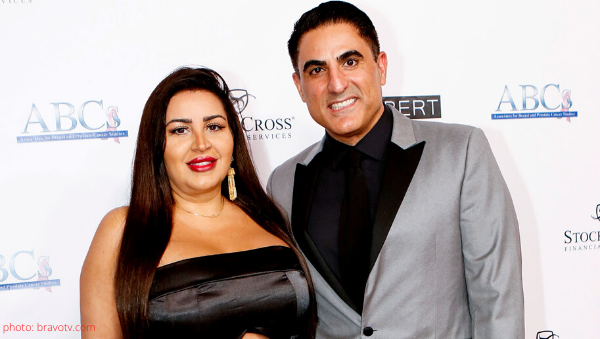 Shahs Of Sunset star, Mercedes 'MJ' Javid, dished the dirt on her friendship status with Reza Farahan on Watch What Happens Live. Andy Cohen and I were shook to our core….
Andy asked a viewer question:
When was the last time you spoke to Reza and are you interested in mending your friendship?
MJ's response:
"Absolutely not interested and shame on him. He's a coward and this 'apology tour' he's on is ridiculous. The last time I spoke to him was when he awkwardly approached me at BravoCon. Very weird. Very odd."
In case you missed it…
The former best friends, now frenemies, feud was made clear in May of 2019 after Reza posted (then deleted) a series of tweets between himself and MJ. The texts in the article I wrote last year are in reference to Reza not being there for MJ when she was having difficulty with her pregnancy just before she gave birth.
It got worse. Tommy Feight (MJ's husband) went to Reza's home and destroyed his property. Cops were involved and Tommy was arrested. Reza got a restraining order on his then-bestie's husband after the attack on his property.
It's unclear at this point if Tommy destroyed Reza's property because of the personal information in the texts that Reza leaked the texts, the Ali Ashouri drama that viewers saw played out on last night's episode, or a combination of both. Stay tuned for more information as this story develops.
If you need more Shahs in your life, I got you! I'm doing weekly recaps of Shahs of Sunset for the On This Day Entertainment podcast. Here is my breakdown of the most recent episode.
Whose side are you on? Leave Team MJ or Team Reza in the comments!
---