Major Drama Within Shahs Of Sunset Cast
Reza Farahan and Mercedes (MJ) Javid are fueding after she gave birth to her first born.
Ashley Hoover Baker May 20, 2019 12:49pm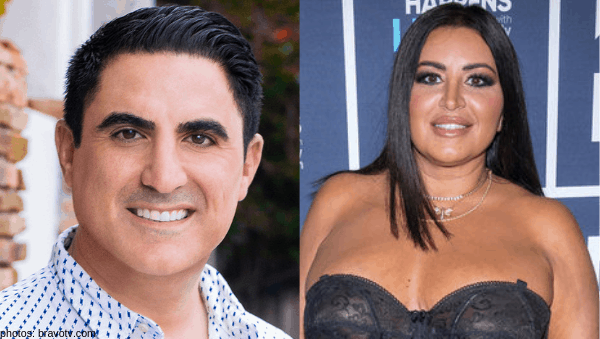 You may want to sit down for this… It looks like Reza Farahan and Mercedes 'MJ' Javid from Bravo's Shahs of Sunset may finally decide to call their rocky friendship quits, after this nasty feud.
Let me give you a little background- MJ is claiming that she received no love and support from her friends after her complicate child birth. Here's a screenshot I grabbed from Reza's (now deleted) Instagram rant: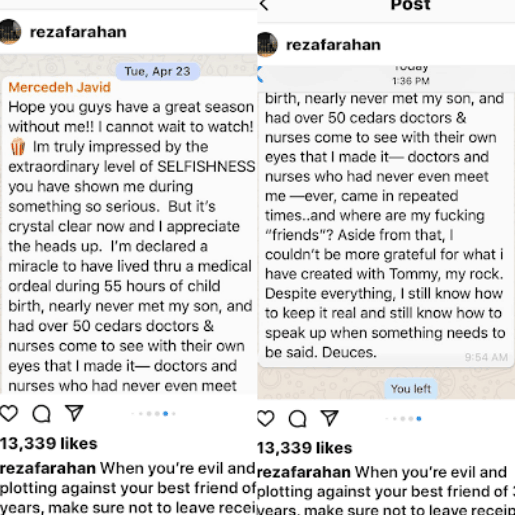 Messy, as usual. This IS MJ we're talking about! Here's Reza's side of the story, proving he reached out to her while she was in the hospital. Reza deleted this Instagram post, but the screenshots I took will live on forever….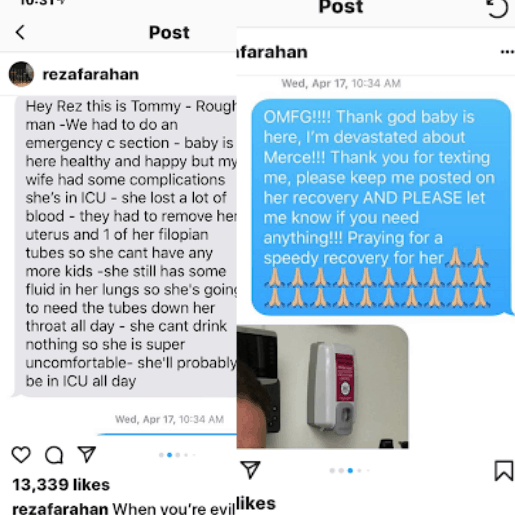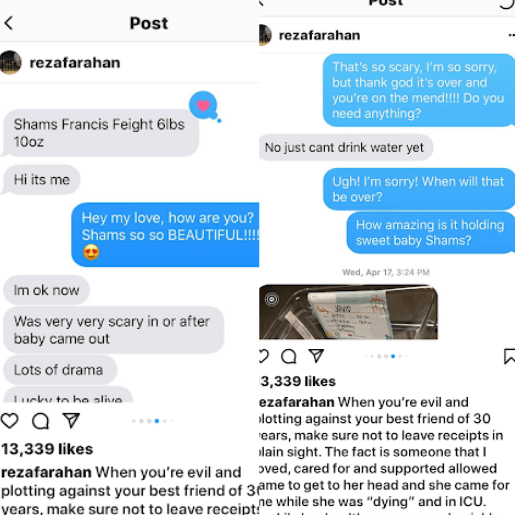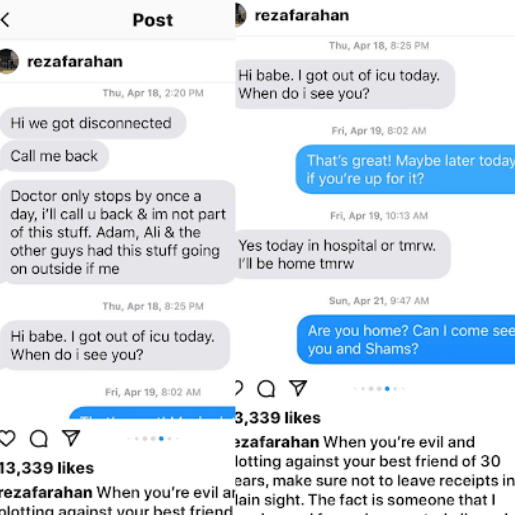 MJ claims that doctors and nurses wondered where her friends were during her delivery struggle; however, this message thread indicates differently.
Here's the part that took the feud to the next level- a Jerry Springer level, at that. Check the ALL CAPS at the end!!!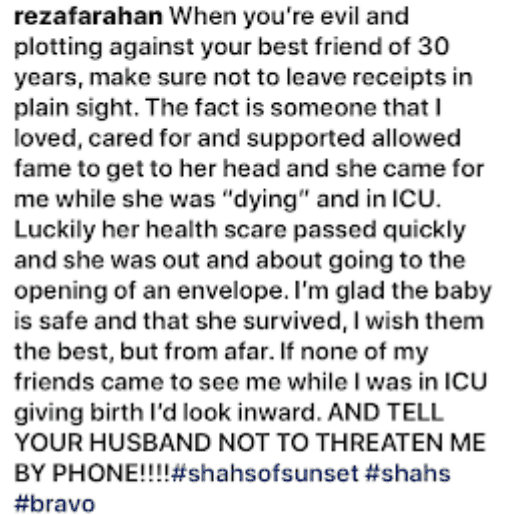 So, it looks like MJ's husband and baby daddy Tommy Feight, called their former friend and threatened him.  Not ok. Physical violence is NEVER the answer.
Earlier today, Reza and his husband, Adam Neely, found a sweet little kitty when going "to the courthouse to file some paperwork," according to Reza's Instagram post.
Do you think Reza and Adam's business at the courthouse had anything to do with the verbal threat Reza received from Tommy? Sound off in the comments!
---