On This Day Entertainment
POP CULTURE NEWS AND NOSTALGIA
Ashley Hoover Baker is the gossip-guru you didn't know you needed…here to keep you up-to-date with the latest in reality tv, cinema, binge-worthy shows, music, and more! Don't forget, On This Day Entertainment also delivers fun flashbacks from the wild world of entertainment to help you escape your daily grind.
Do you LOVE Las Vegas? It's your lucky day! On This Day Entertainment is based out of Sin City, so expect oodles of tips on the best ways to stay entertained while in Vegas.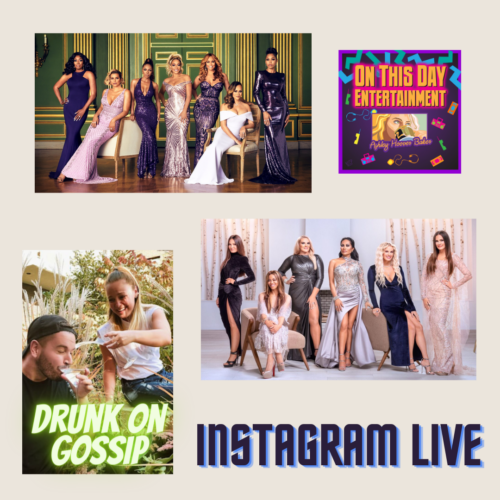 Drunk On Gossip is joining On This Day Entertainment on Thursday, 12/3 at 5pm PST for a Real Housewives kiki on Instagram Live! @onthisdayentertainment
Ashley Hoover Baker is the creator, host, and producer of OTDE podcast. She grew up outside of New Orleans before making her way to Las Vegas in 1994. Teacher turned gossip writer, Ashley keeps you up to speed on the latest reality TV happenings on the Taste Of Reality blog. When she's not obsessing over celebrities, Ashley enjoys yoga, eating, watching Bravo and co-parenting a pitbull/husky mix named Bowie and two turtles with her hubby!
GET IN TOUCH
For press, advertising and booking inquiries, please fill in the form and we'll get back to you shortly!