RHOSLC Cast Calls Out Jen Shah For Being 'Most Fake' And Having 'The Most Secrets'
Like it or not, all roads lead back to Jen Shah...
Ashley Hoover Baker September 13, 2021 3:15am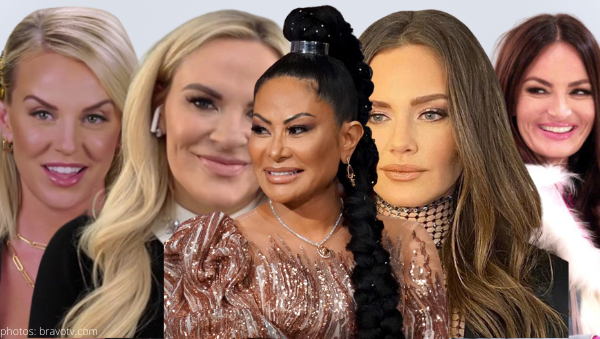 Pour yourself a glass of iced tea!
While promoting the second season of the Real Housewives of Salt Lake City, Heather Gay, Meredith Marks, Whitney Rose, and Lisa Barlow played a game of 'sip or spill' and- like it or not- all of the tea spilled led back to their controversial co-star, Jen Shah.
Jen, Jen, and more Jen:
Here are the categories that Jen Shah dominated…
"Fakest person in the cast"
"Takes the longest in hair and makeup"
"Has the most secrets in the cast"
"Biggest gossip"
Jen tied for "spends the most money" with Meredith and tied with Heather for "gets the most work done."
You can watch all of the categories the RHOSLC ladies voted on here:
Want to stay up-to-date on all things Real Housewives?
Check out the Pink Shade podcast for weekly Bravo Breakdowns and so much more!
Which of the RHOSL storylines are you most excited to see play out? Sound off in the comments!
---