RHONY's Ramona Singer Partying In Paradise Mid Pandemic
The out-of-touch reality star appears to be attempting to cover her tracks....
Ashley Hoover Baker January 27, 2021 10:14am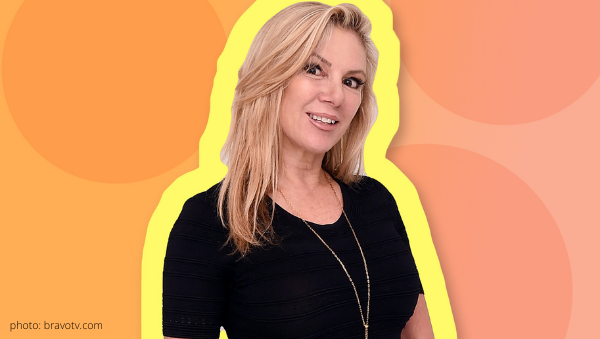 I DON'T (clap) WEAR A MASK (clap) ON THE OCEAN (clap)! I DON'T (clap) WEAR A MASK (clap) ON THE OCEAN (clap)! I DON'T (clap) WEAR A MASK (clap) ON THE OCEAN (clap)!
The internet is 'clapping back' at Real Housewives of New York's Ramona Singer after traveling internationally while production was shut down due to a cast member contracting covid 19.
Jet setting, again:
Page Six reported the controversial RHONY OG ditched the Big Apple for beautiful St. Barts literally DAYS before filming is set to resume.
"Insiders are abuzz that Singer could be putting the whole thing at risk again by taking the impromptu vacation."
The snitch continued to spill, "It's very stupid," adding, "Likely she'll have to quarantine for a while when she gets back."
Busted:
Mario Singer's ex-wife flew commercial and is parading herself around the island, yet hopes to remain anonymous.
"One source spotted her at Le Petite Plage on Saturday night, and has also seen her out and about several times over the past five days after she flew over to the island from St. Maarten."
The cover up:
"She is telling people on the island that she is keeping it as secret due to her contract with Bravo, yet she is taking pictures with people on the island and flew in on a public plane," Page Six's source explained.
Ramona has even gone so far as to post pics of herself inside her NYC home and posting it to her social media channels.
View this post on Instagram
Pandemic math:
Considering Ramona will have to quarantine for seven days after returning from "high risk" destination, Bravo insiders told Page Six that the network won't have a problem with her escapade, as long as she adhered to the guidelines from the CDC.
The state of NY requires travelers going out of state to be tested within three days of their departure from their destination, a three-day quarantine after traveling, and a negative covid test on day four of their quarantine before returning to their 'normal' lives.
News that production was shut down dropped on Thursday, Jan. 14, 2021. Two weeks from that date is Jan. 28, 2021.
I'm no Theodore Kaczynski, but Ramona is cutting it dangerously close with these dates. No wonder she's pretending she didn't travel…
Corona Ramona:
Never forget, the 'Ageless' by Ramona creator and her daughter, Avery Singer, contracted covid in February of 2020 during travels to Florida. Neither of the Singer women were asympotmatic. Ramona claimed, "I was — and continue to be — extremely socially responsible."
Need more Real Housewives in your life?
I feel you! Check out the Reality TV & Me podcast for hilarious recaps while staying up-to-date on all of the latest news in the world of reality tv. Here is the most recent episode!
Do you think Ramona will have to miss filming due to her international travels? Sound off in the comments!
---