RHONY's Ramona And Avery Singer Test Positive For Covid-19 Antibodies
"I was — and continue to be — extremely socially responsible."
Ashley Hoover Baker July 1, 2020 1:06pm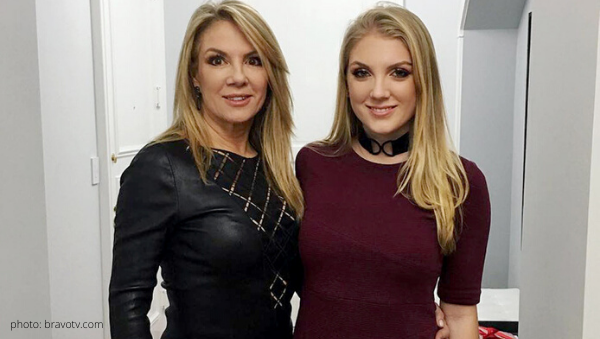 Real Housewives of New York's Ramona Singer and Avery Singer test positive for covid-19 antibodies. Keep in mind, they recently flew back to New York after an extended stay in Florida.
Ramona, Avery and Mario Singer all took antibody tests in May- Ramona's ex was the only one who tested negative.
Did Ramona have symptoms?
The RHONY OG exclusively told People.com, I "felt mild symptoms in February, but due to lack of information and testing availability at the time — and her coinciding Lyme disease diagnose — she was never tested for the virus."
"I had no energy," remembered Ramona. "I just wanted to stay in bed all day. I felt very tired, and I also had severe headaches."
Was Avery asymptomatic?
No, Avery also had symptoms of covid-19.
Ramona explained that when Avery arrived in Florida to isolate with her parents, she began feeling ill. According to her Ramona, "She just thought maybe she had a cold or a sinus infection, because she wasn't able to taste food and she lost her sense of smell."
The serial dater continued, "We kept her quarantined in a separate part of the home because, not realizing I had already been sick, I was afraid my Lyme disease had weakened my immune system and I would be more vulnerable to catching an illness."
Ramona and Avery recently traveled back to NY from FL:
After consulting with her doctor and getting cleared to travel, Ramona and Avery left Florida earlier this month. The controversial Bravolebrity assured People.com she took every safety precaution necessary in her commute to the Hamptons.
Ramona considers herself 'socially responsible':
I'd like you to know I couldn't even type the above sentence without literally chuckling out loud. "When I was on the plane, I wore a mask the whole time, I wore gloves the whole time, and I was washing down everything."
You may want to sit down for the full quote. "I was — and continue to be — extremely socially responsible."
The quote Ramona wanted picked up by the media:
People.com reported "We both found out we have the antibodies, so we donated our plasma." (How Ramona is it that Ramona announced  she did the right thing?!?!)
Leah McSweeny is irritated AF with Ramona and Avery as well:
I'm not the only one bothered AF with Ramona and Avery right now. RHONY's newest housewife, Leah McSweeny "has made her disgust with Ramona Singer known after she chose to fly to NYC after the COVID-19 surge," as per reports from ScreenRant.com.
Earlier this year, Leah clapped back at Avery after she made shady comments online after the episode 'Hurricane Leah' aired. In case you missed it, here ya go!
Want to stay up-to-date on all the latest Bravo news?
Subscribe to the On This Day Entertainment podcast so you don't miss out on the latest news and gossip from the Real Housewives, Vanderpump Rules, Southern Charm, 90 Day Fiance, RuPaul's Drag Race, and beyond! Here is the most recent episode!
Is there a Real Housewife or Bravolebrity LESS 'socially responsible' than Ramona? Drop names in the comments!
---