RHONY's Sonja Morgan Won't Vote Barbara Kavovit For Mayor
Sonja hopes for someone "Who's not in it for the glory or the money."
Ashley Hoover Baker April 28, 2021 3:32pm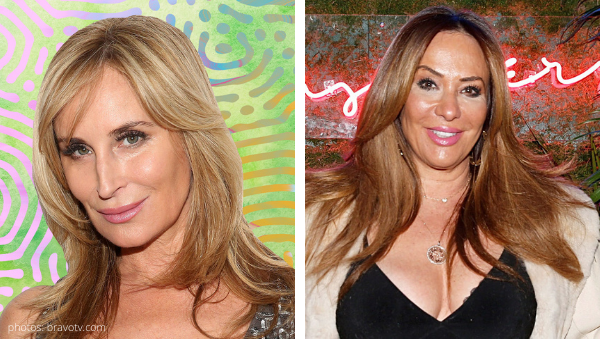 Sonja Morgan has spilled her political tea…and it burned a former 'friend of' the Real Housewives of New York cast.
The RHONY fan favorite does NOT plan on voting Barbara Kavovit's for mayor of New York City. "I mean, I think Barbara has other things to take care of other than other people, you know, that's just my humble opinion."
Sonja-rita speaks:
Sonja did an exclusive interview with Page Six to explain what she looks for in a mayor.
"I want someone that really loves this city and that goes for our governor as well… I miss Bloomberg. I miss Mayor Koch. I miss Dinkins."
"We need somebody with gumption and grit."
Simply put, Sonja looks for someone "strong."
The shade….
Barbara's financial history:
The potential mayor's past financial struggles seem to have impacted Sonja's opinion on how the builder would perform in NYC's highest office.
Sonja would like to see someone take office who is "financially stable and not in it for the handshake or the glory."
Watch for yourself:
RHONY returns (sans Barbara) to Bravo on May 4th.
NEED MORE BRAVO IN YOUR LIFE?
Check out Zachary Reality on YouTube for hilarious Bravo breakdowns and beyond. Here is the most recent episode featuring @facesbybravo.
Do you think Barbara has what it takes to be a successful mayor? Sound off in the comments!
---