Barbara Kavovit: From RHONY 'Friend Of' To Mayor Of NYC?
"You know, I'm a builder. I know how to build. I know how to rebuild."
Ashley Hoover Baker September 25, 2020 3:30pm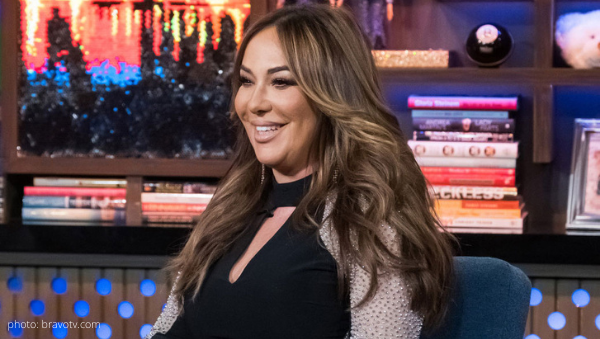 ________________________________________________________
Updated 1/27/21
It's official! Barbara Kavovit has thrown her hard hat into the ring! Rumors circulated late in 2020, but today- she made her run for Mayor of NYC Insta-official!
"I'm running for Mayor of New York City because the city that I love, the city of opportunity where I built my business and my dreams, is in a state of crisis. I may not be a politician, but I'm a Bronx-born New Yorker who isn't fearful of the hard work and tough decisions that lay ahead. It will take a builder to rebuild #NYC, and I'm the woman to do it. Click the link in bio and join me in this fight."
View this post on Instagram
________________________________________________________
Original post 9/25/2020 15:30
On part three of the Real Housewives of New York reunion, Luann de Lesseps clarified that she no longer had a friendship with season 11's 'friend of' Barbara Kavovit.
According to reports from Page Six, it doesn't seem that the CEO & Founder of Evergreen Construction has set her sights on bigger things that don't involve Bravo or her former co-stars.
Barbara Kavovit is "strongly considering" running for mayor of New York City. In fact, she already working with a campaign manager who is guiding her to office with intentions to replace Mayor Bill de Blasio in 2021.
Why not?!
"Well, I have to say, if Donald Trump could be President of the United States, I can be Mayor of New York City," Barbara exclusively told Page Six. "You know, I'm a builder. I know how to build. I know how to rebuild."
"We need a woman in office."
Barbara will campaign as a 'tough Democrat':
When the Heels of Steel author began to feel "unsafe on the street," that's when she knew she needed to make a difference. Barbara's number one priority is rebuilding a safer and more inclusive Big Apple.
"So I feel like the city is not a safe place. So if it's not safe, people don't want to come to New York City. People don't want to stay in New York City."
Barbara on crime:
"If you are stealing granny's pocketbook, you're going to jail. If there's not enough jails, I'm going to build another jail," she detailed to Page Six.
"I'm a Democrat, but I'm a tough Democrat," she declared. "I'm not going to stand for crime. I am going to help businesses. I am going to promote a safer New York City, very structured, so people feel comfortable about being here, so they want to have their business here. So they want to go on the subway and go to work."
Barbara on NYC housing:
"I think housing is not being addressed, for instance, for housing, one of the first things I would do is build more affordable housing. And with that, I wouldn't only build more affordable housing, but I would create an ownership program so that whoever is in the housing, they have a responsibility to where they live."
Barbara threw shade and made a promise:
Barb the Builder called NYC the toughest city in the world, "but the person that's running it [Mayor Bill de Blasio] is not tough."
Barbara continued to remind audiences how tough she is by explaining, "We need a tough advocate, a tough mayor, a tough infrastructure, tough people that are surrounding the mayor. And he doesn't have that. And we need that."
Barbara wants to leave her mark:
Who knows what all could be in this entrepreneur's future? Perhaps becoming mayor of NYC is only the beginning… Barbara could eventually run for President of the United States! She wouldn't be the first reality star to become the Commander in Chief. Nor would she be the first to leave orange, self tanner streaks on the furniture.
Watch the interview with Barbara for yourself:
Need more RHONY in your life?
While Bravoholics wait for next week's 'Secrets Revealed' episode, check out the Pink Shade podcast's RHONY, Real Housewives of Beverly Hills and Real Housewives of Potomac breakdown.
Drop your thoughts on Barbara's run for mayor of NYC in the comments!
---