Teresa Giudice Got Work Done After Her RHONJ Costar Margaret Josephs Tried To Stop Her
"I don't know if anybody knows, but I did get the tip of my nose done.
Ashley Hoover Baker November 8, 2021 11:30am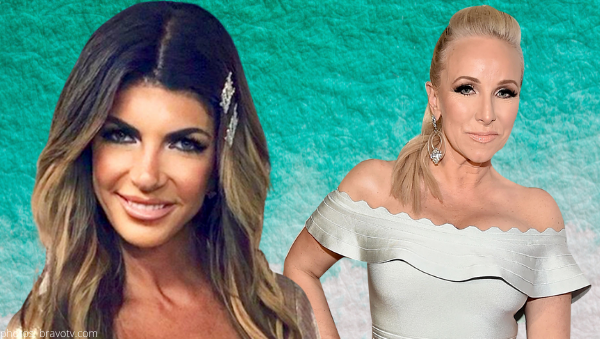 New nose, who dis?
Real Housewives of New Jersey's Teresa Giudice admitted to getting a nose job after a costar tried to convince her otherwise.
The table-flipping mother of four was a keynote speaker at New Jersey Ultimate Women's Expo on Sunday, November 7th, and dished on her modified mug.
Just the tip:
"I don't know if anybody knows, but I did get the tip of my nose done and I was so nervous about getting it. So I guess I got a nose job — the tip of it — and I used Dr. Tobias in Englewood. He was amazing,"
"After I got it done, I didn't feel [any] pain whatsoever."
Tre's support system:
Luis Ruelas told his bride-to-be that he supports anything that makes her happy, while Teresa's RHONJ costar, Margaret Josephs told her friend, "You don't need to do it."
The former 'camp' resident thought, "'Really, bitch?' Sorry, like, 'You got so much plastic surgery, why [are] you telling me that?,'" according to reports from US Weekly.
Not looking back:
Louie assured Teresa, 'If it's going to make you feel better, do it.'
"And after I did it, it made me feel better."
Want to stay up-to-date on all things Real Housewives?
Check out Zachary Reality for the latest from Bravo, Bachelor Nation, and beyond.
Do you think any other Bravolebrities have low-key gotten work done as of late? Drop names in the comments!
---