Tamra Judge Clapped Back At Fired RHOC Star Kelly Dodd Over Claims She Didn't Create Vena CBD
Ashley Hoover Baker December 31, 2022 6:24am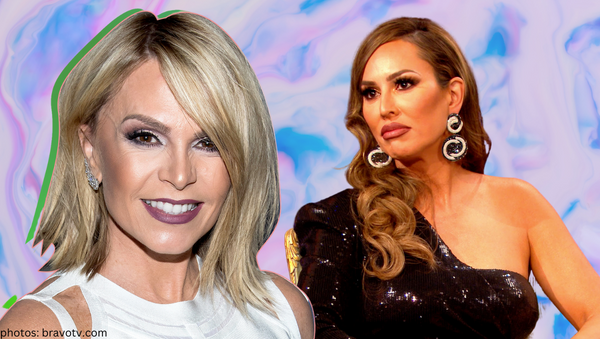 Returning Real Housewives of Orange County star, Tamra Judge, is not taking former RHOC star/current YouTuber, Kelly Dodd's shady comments regarding her business lightly.
ICYMI:
Kelly began another tired rant by insulting Tamra and Eddie's biz and continued to throw shade at Emily Simpson and Gina Kirschenheiter's business ventures by calling them "fake."
Wheeeeeww!!! 😵‍💫 Kelly Dodd just came after @tamrajudgeOC saying negative things about Tamra's company, Gina's Skincare Line, and Emily's lawyer practice. This is a low blow beyond all levels and I hope they all respond. Kelly is not on #RHOC and this reeks of stalker desperation. pic.twitter.com/EitjtLMtdf

— Albie (Housewives & Madonna Super Fan) (@_MANDONNA_) December 30, 2022
The best part of Kelly's rant is that she tried to convince her audience that she's not jealous that she is no longer a part of the Bravosphere.
"I'm glad that I'm off that show. Those people are toxic and they're a bunch of liars. That's what I hate most- liars and phonies."
Tamra's response:
Tamra penned a clap back to her Twitter page explaining how LLCs work …  since Kelly is clearly confused. **BTW- I watched The Watcher on Netflix; therefore, I'm an expert on how LLCs work (sarcasm) and Tamra is correct**
"Most LLCs use a registered agent so there is no personal information available publically."
The Ultimate Girls Trip season 2 star continued, "I can assure you that I am in fact an owner of Vena. As every partner (retail and online) of Vena is already aware, Vena is a joint venture between Eddie and myself with Medterra CBD."
"To have someone go after our business that we have worked so hard at is disgusting," added the Two T's In A Pod host before warning the fired housewife.
"I highly recommend you be very careful."
Whose side are you on? Drop names in the comments!
---