Tom Girardi Responds To Question "Did Erika [Jayne] Know Anything?"
"I think she does."
Ashley Hoover Baker September 23, 2021 12:45pm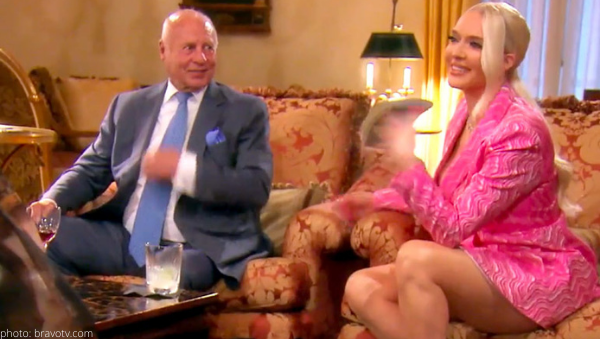 "The strongest substance on Earth isn't diamonds. It's me." –Erika 'Jayne' Girardi
It's a good thing the controversial Real Housewives of Beverly Hills star is tough because the self-pitying-payed-for-pop star may have just gotten implicated by her estranged husband, Tom Girardi.
A kiki with Tom:
Page Six cameras caught up with the defamed attorney for quite the interview…
Shout out to the cameraperson who asked the question on all of our Bravoholic minds: 'Did Erika know anything?' and if she had any 'insight of what was going on?'
Well…Did she?
Tom's answer could potentially be legally troubling to the XXPEN$IVE singer.
"I think she does."
The best part:
If you haven't figured it out, I'm a petty AF betch- that's why this brought me so much joy…
Watch the interview for yourself, but really focus on Tom's expression after he answered "I think she does" regarding his ex's knowledge of his alleged crimes.
It's deliciously shady…
The elephant in the room:
But, like, didn't Tom just incriminate himself by incriminating Erika?
Hear me out…
By Tom admitting Erika knew of his crimes, he is confirming, indeed, there were some questionable business doings.
Amirite?!?!
Want to stay up-to-date with all things Real Housewives and beyond?
Check out the Pink Shade podcast for weekly Bravo Breakdowns and more.
Do you think the court will use this interview against Erika (or Tom)? Sound off in the comments!
---