Lisa Rinna Calls Out Bravo Editor For Omitting Fight Between Erika Jayne And RHOBH Producer
"I'll get in trouble for this in.....5,4,3,2,1."
Ashley Hoover Baker August 5, 2021 3:28pm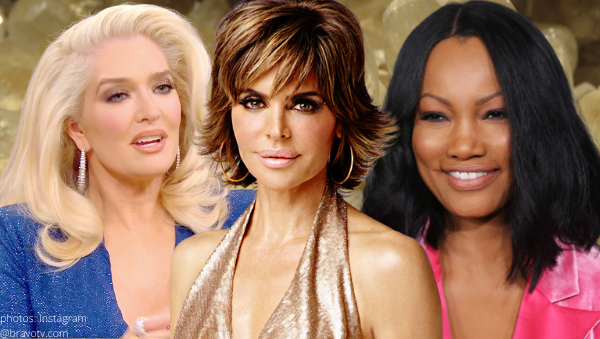 Lisa Rinna called out Bravo TV editors for not airing a screaming fight between Erika Jayne and a Real Housewives of Beverly Hills producer.
Taking it to the 'gram:
Consistent with Rinna's former RHOBH tagline, "My lips were made for talkin' and that's just what they'll do-" the former Days of Our Lives star couldn't resist commenting on how the August 4, 2021 episode was edited.
According to Lisa's Instagram story, Bravo missed an opportunity for 'epic tv.'
"Dang it…I wish they had shown the screaming fight between the producer and Erika last night on the show in La Quinta."
"Too bad."
To quote Rinna's former friend/A-list actress, Denise Richards, she added: "Bravo Bravo F*cking Bravo" with three crying laughing emojis at the end of the slide.
@BravoTV I feel robbed. Not in the widower/injured party from the airplane crash kind of way, but victimized just the same. Bravoholics deserve better. #rhobh #erikajayne pic.twitter.com/z2HFPo7uL3

— OnThisDayENT (@OnThisDayENT) August 5, 2021
Dirty delete:
"My lips are legendary… and they will never gloss over the truth."
Though Lisa's iconic kisser did not 'gloss over the truth,' it may have gotten her in trouble with her bosses at Bravo.
Rinna's post that ended with "I'll get in trouble for this in…..5,4,3,2,1" has been removed; however, Erika shared her friend's IG story and it has yet to be removed…for now.
Thank heavens that screenshots live forever.
The altercation:
Though audiences aren't sure exactly when Erika and the unnamed producer screamed at one another, I have a hunch it was after Erika hid in the bathroom after verbally attacking Garcelle Beauvais in front of the other housewives…
Need more Real Housewives in your life?
Check out the Pink Shade podcast for weekly Bravo Breakdowns and so much more!
What do you think Erika and the producer fought about? Drop your shady theory in the comments!
---