Ramona Singer And Daughter Avery Announce Potential Podcast And Online Business Course
Ramona promised the mother/daughter team are
Ashley Hoover Baker January 18, 2023 12:42pm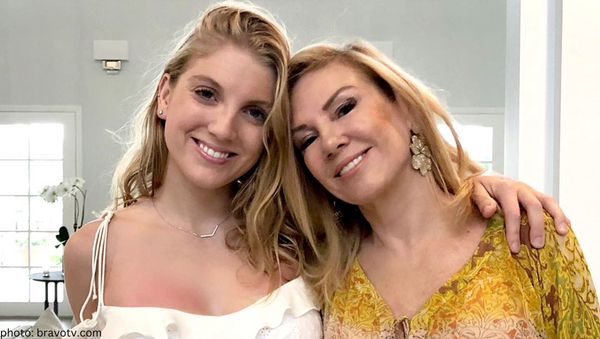 Former Real Housewives of New York star, Ramona Singer, and her daughter, Avery, announced they are working on a podcast and an online business course together.
In a zoom class that was screengrabbed by TikTok's @bravostonemanor, Ramona provided business advice and Avery teased a joint podcast with her mom.
"Hopefully, fingers crossed, we'll be coming out with a podcast," dished Ramona's daughter to their online audience.
Avery added, "Hopefully, with this feedback, we're going to make a class on all of this stuff" and "GO DEEPER!" as interjected by Ramona.
Avery Singer explained how the mother/daughter duo is "building out a class" that focuses on "confidence, networking, business, financial independence."
After Avery experienced some technical difficulties, she detailed her goals and her qualifications.
"I want to be a life coach and a teacher so I'm like listening to Gabby Bernstein all the time now. I'll follow up with a bunch of like podcast things in time."
Ramona promised they are "doing this together" before dropping her catchphrase, "Turtle time."
You really need to experience this chaos for yourself …
Would you attend an online business course hosted by Ramona and Avery? Sound off in the comments.
---