Mary Cosby Will Return To RHOSLC In A 'Friend Of' Role
Mary will "film a few scenes" with her former co-stars, minus Jen 'You Smell Like Hospital' Shah.
Ashley Hoover Baker February 2, 2023 7:34am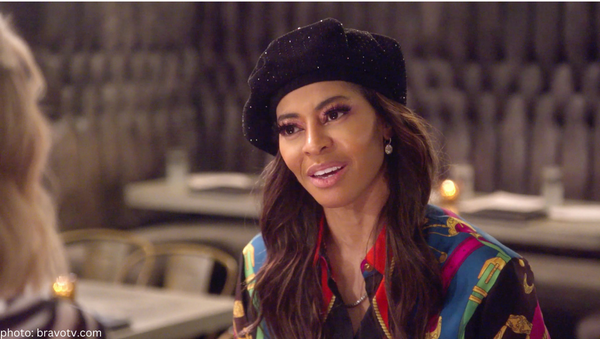 Hopefully, no one in the cast of the upcoming fourth season of Real Housewives of Salt Lake City smells like hospital, as Mary Cosby and her sensitive nose are returning to the cast … as a 'friend of' Meredith Marks.
Page Six revealed the Pentecostal preacher "has not been cast as a full-time 'Housewife,' but instead will 'film a few scenes' of the upcoming season — which is set to resume production Feb. 13."
PTSD:
Mary's return is controversial on many counts, one being that she ditched the RHOSLC2 reunion.
ICYMI, "Mary was dealing with a lot of trauma after Season 2" when former RHOSLC star, Jennie Nguyen threw a glass at her on camera; however, time has helped heal Mary's wound.
"Mary was grateful for the time away from the cameras, but she seems ready to get back in the mix."
The insider continued, "Mary wanted to come back" even though she admitted she "did not enjoy her time on the show or form any strong bonds with the ladies" when she exited the cast after season 2.
Changes:
A few things have changed since Mary's departure, which may be why the woman who can read you like scripture is returning.
For one, Jen Shah will not film with the ladies as she starts her 6.5-year prison sentence on February 17th.
Also, Meredith is officially Mary's only friend in the season 4 cast … I guess she and Whitney 'Little Girl' Rose never rekindled their friendship.
That leaves Mary to interact with Heather Gay and Lisa Barlow (Meredith's nemesis) and the three new women being added to the cast.
Here's hoping for some fun on-screen chaos!
Are you glad Mary is returning to the show? Drop your opinion off below.
---